Shari Wilson:The Face of Change and Advocate for Hope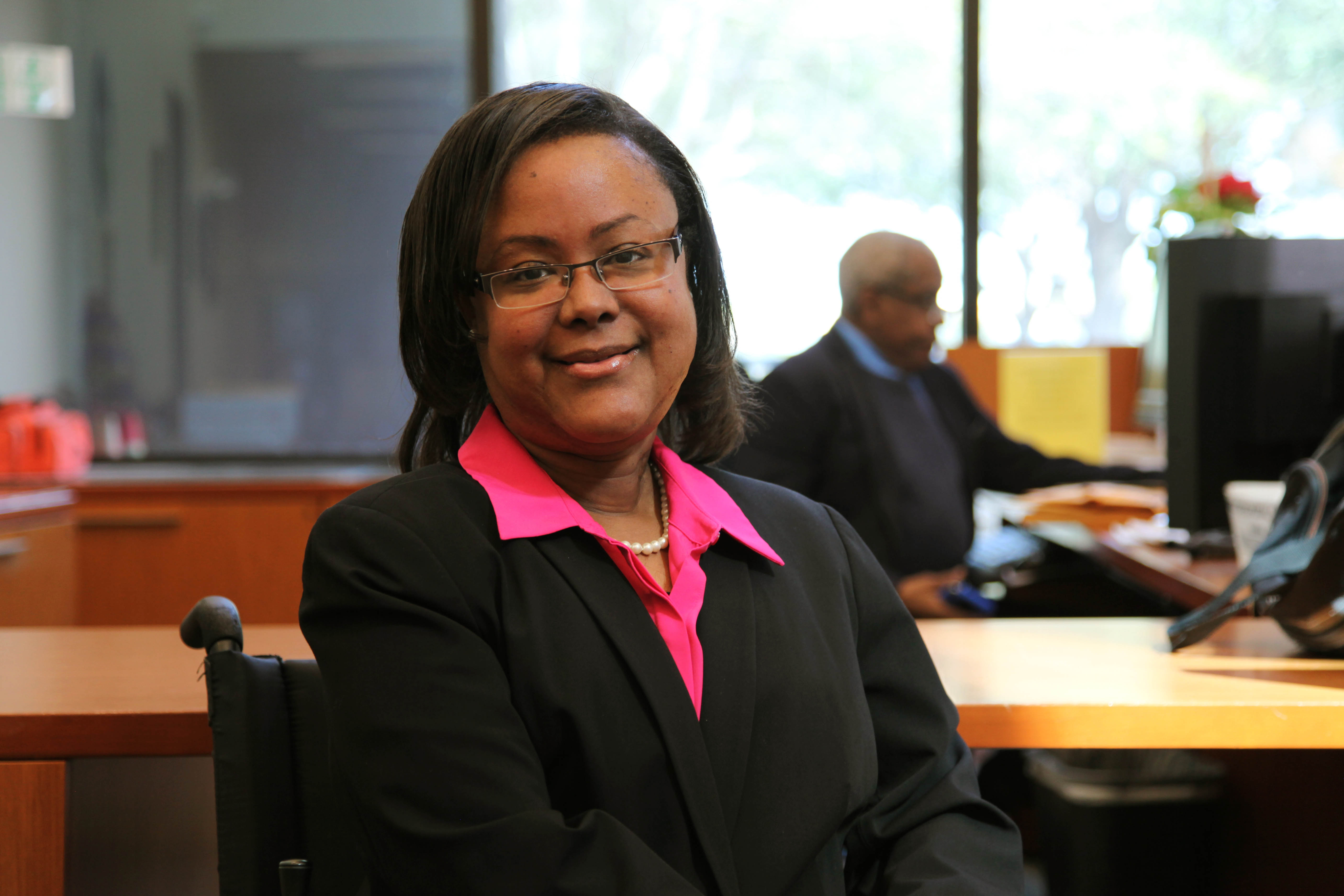 Life for Shari Wilson started off like it did for many kids – hanging out with the family, going to school, playing with friends. For just about nine years, the Wilson family led the quintessential American life. Mom taught at a nearby school. Shari rode her bike and played outside until the streetlights came on.
But somewhere between ages 9 and 10, some concerning things began to occur. First, often times Shari felt like she just didn't have much energy; then the feelings of weakness began to grow. Then came the day Shari struggled to even get up from the floor where she'd been playing with friends.

Shari's mom was alarmed and they headed for the hospital. After multiple visits to many doctors trying to figure out what was going on with her, Shari and her family finally were given a diagnosis. Shari had a very rare muscle disease called Dermatomyositis. They had their answer, but it came with the prognosis of no known cure staring them in the face. But in knowledge there can be strength.

"They don't really know where it comes from," Shari said. "It's an auto-immune disease. One day the body just kind of turns on itself. There's only a handful of us in the entire United States who have it, and I think I've met all of them. The 'dermo' part is skin, so all of us have the same rash right here on our neck. The 'myositis' is the inflammation of the muscles. There's no paralysis, just extreme weakness in the muscles."

The limited physical therapy allowed by insurance really didn't do enough to manage the muscle weakness, but Shari's family were not about to let Shari sit out life, laying a groundwork of support and encouragement that would eventually guide her to law school.
Support Empowers
"It's because of my family and the support of them," she said about her successes. "They always told me never give up, and 'yeah you're in a chair, but there's nothing wrong with your mind. You know you're smart as a whip.' They continued to push me. I actually learned to just live on my own and do things for myself because it wasn't like that in the beginning."
Shari progressed through school, taking part in all the usual activities like prom, homecoming, football games, and more, thanks to some creative transportation creations her dad put together. She decided initially that she wasn't going to follow the career path set forth by her father, who was an attorney with two offices in central Florida. Instead, perhaps based on her early life experience, she wanted to be a pediatrician, rather than an attorney as her father suggested.

But in those days, before Shari found her core determination, when she was told she couldn't be a physician, she accepted that as the truth.
Advocating For Rights
"I didn't know anything about the ADA. I was not the strong advocate that I am today. I didn't know anything about my rights and possibilities."

So she turned to teaching, got her master's in education and curriculum instruction and taught for awhile. It turns out teaching was not really Shari's calling. Between feeling like she was on exhibit every day in the middle school classroom answering endless questions about her condition, or getting stopped in the hallway at the high school level because fellow staff thought the young-looking Shari was a truant student, it just wasn't working out.

Life went on. Shari married and started working in the non-profit field – and the future began to have more clarity. It was while she was working at a facility for independent living, that Shari's passion for helping others grew and she came up with a plan to make that happen.

Shari works at the University of Florida, where she is the Americans with Disabilities Act Coordinator. She ensures that the university is in compliance and that students, staff and faculty with disabilities are not being discriminated against, and are getting their accommodations. She works in the Office of Diversity and Inclusion, where Title IX and Equal Opportunity are housed, so she deals with those issues as well.

Father Knows Best
It became more clear over time to Shari that her dad was right after all – a law degree would aid her in her endeavors to help others.
"I don't think there are a lot of individuals with disabilities who feel like they have somebody, an ally to turn to, someone who can advocate on their behalf," she said, adding that she wants to be the face of that support, a person people know they can turn to. "I want to be that person in my community who people can say, 'yeah, you know Shari has my back. I know I can go to her for my problem because she can relate.'"

Shari enrolled at WMU-Cooley in Tampa and credits her husband for early support and for helping her stay balanced. "We started this journey together and he always pushed me to just be my very best."

He also made sure she maintained a good equilibrium with school and life. "There were often times initially in my law school career that he would have to say, "OK, it's time to eat. Come out of the room and breathe; let's get some fresh air.'"
Finish Strong
Unfortunately, Shari's husband, who was disabled himself from an tragic accident in early adulthood, passed away in March 2019 – but through the loss she has become even more determined.
"I just want to finish strong for him. I guess that's just my way of keeping his memory alive," she explained.

It's also a point of pride regarding her late father. "It's not to prove anything to my dad, but just to show him that I went through with it and I'm going to be the best I can be following in his footsteps."

Shari readily admits it's been a challenge. Between her 9-5 job and her 6-9 p.m. classes, Shari is in constant motion. In addition, she runs a non-profit called Ms. WheelChair Florida for young women in wheelchairs to come together from throughout the state in support of each other as advocates.

Underlying it all is a drive to be well versed in the law to advocate for those who need it most. "I have a passion for wanting to make things right. Thanks to the ADA we have come a long way, however there is still a lot that can be done in our communities. I just want to be on the train to progress." Shari wants to be the face of change.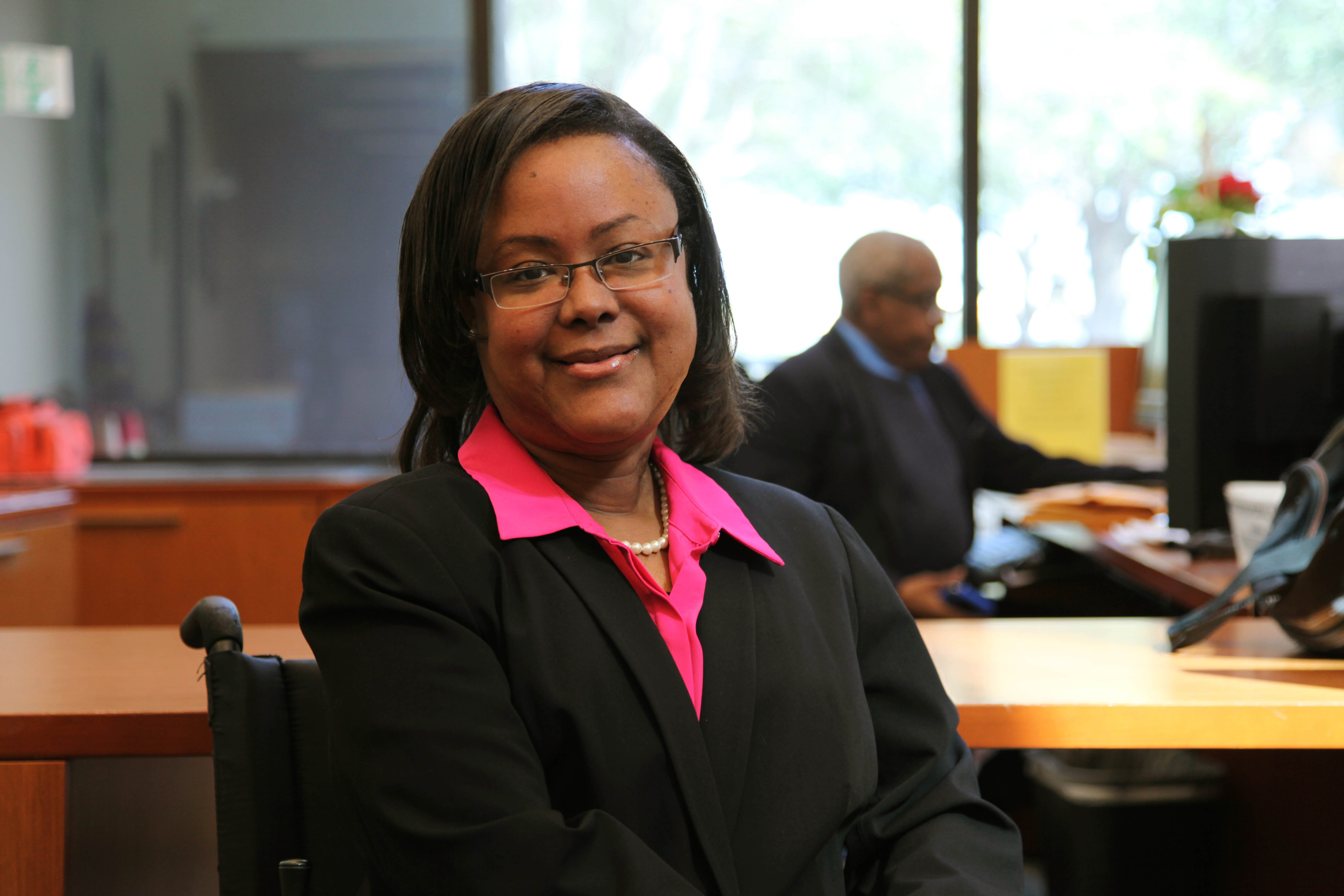 Face of Change
"Being the face means I want them to say, 'if Shari can do it, so can I.' There's no reason why anyone should give up on anything they want to accomplish. I think we have the opportunity - you just have to find the determination and drive within yourself. You have to make yourself happy. You can't rely on other people to do that."

She advised others to not let a piece of equipment, such as a wheelchair, be a hindrance to them. "That's what I try to advocate on a daily basis. I get up every day, go to work, come to school and live life to the fullest because tomorrow's not promised.

"I want others to know that we are all empowered, we are all able to live, to be happy and to pursue our dreams whether it's going to law school, going to medical school, just getting up and going outside, and breathing fresh air, whether it be to navigate the bus system or to live independently in your own house or your own apartment."

Shari plans to work for the family law firm following graduation in April, and is still working on which areas of the law will be her focus. One thing is for sure though; Shari is going to make every difference in the lives of those who need it the most.