Rosie Tejada: Crossing bridge necessary to find new discovery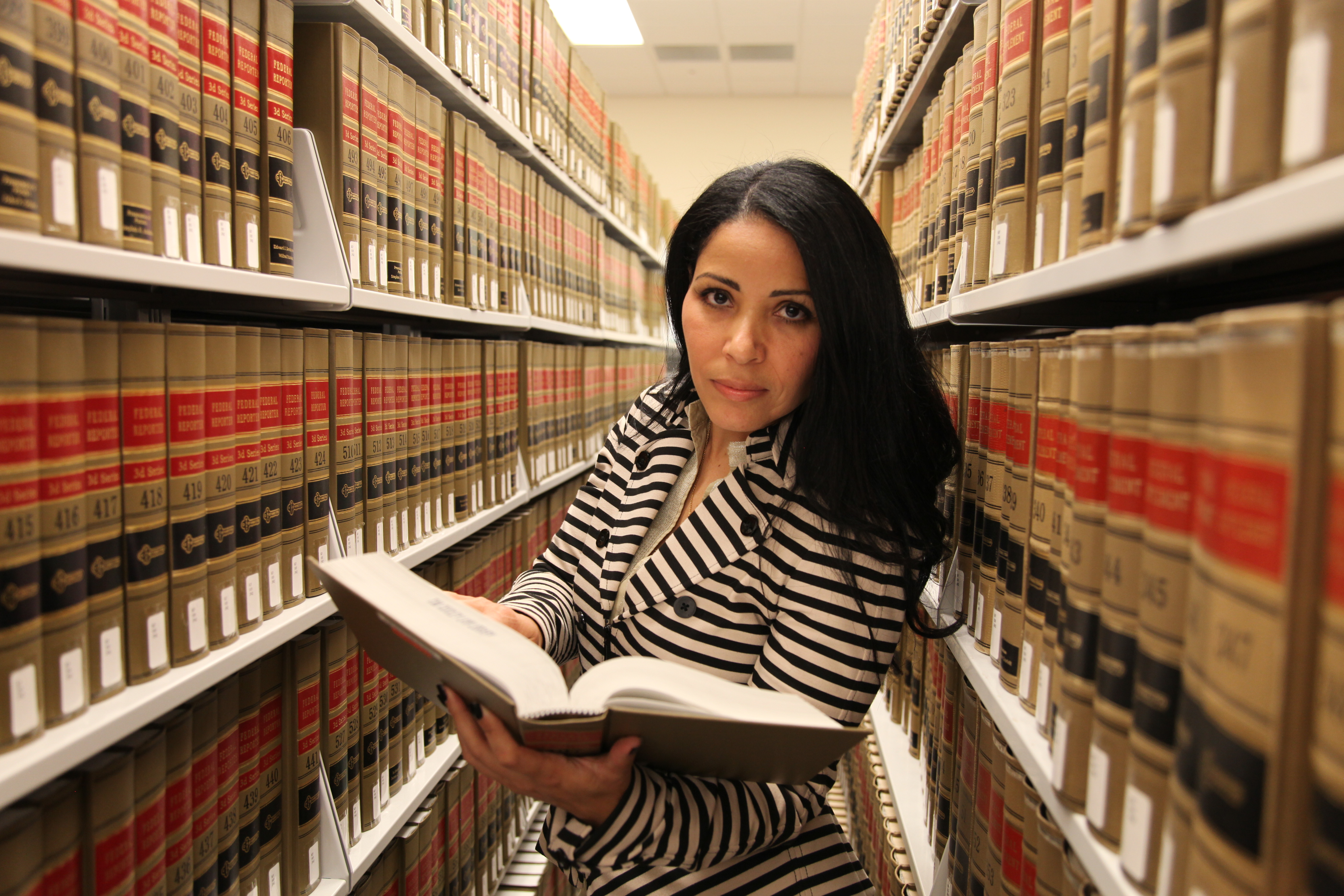 Rosie Tejada always thought about law school growing up, but she would push the idea way back in her head, mostly because she doubted herself. Still thinking law was out of reach, she ended up getting a Master's degree in business. Yet something was missing. She knew she was meant to do more.
"It was almost like I knew I needed to be a lawyer to really make a difference," explained Tejada. "I felt I would only be helping myself by helping others in my community. And I somehow concluded in my mind that I would have a greater impact on someone else's life as a lawyer."
From New York to Florida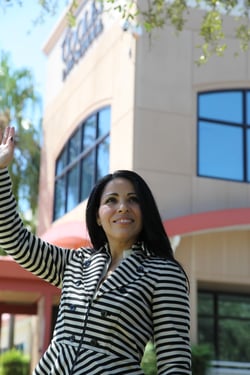 Even though she loved her life in New York, having grown up and gone to some great colleges there, Tejada made the decision to move to Florida to be closer to her sister and family. She was going to need a good support system when she attended law school. She also knew she would have to give up a lot.
"I've always had to work hard, or even harder, to get what I wanted," shared Tejada. "I came to law school with that mentality, with the idea that it wasn't going to be easy. I believe in the mantra that 'Anything worthwhile won't come easy. If it were, everyone would be a lawyer.'"
Perfect fit
Tejada chose Cooley for a number of reasons, but it was the feeling she had when she visited that made the decision for her.
"We have adults here, and part-time programs, and weekend programs," shared Tejada. "You see people like me. I didn't see myself as the 'odd' person, the 'older' person, the 'second career' person; I fit in. I was never going to fit into a traditional mold. I would have been setting myself up for failure. At Cooley, I can pick my classes and take whatever I think I can handle. That's what brought me to Cooley."
As much as the law school's flexible schedule options designed for adults was what got her to the door, it was the impressive professors and programs that got her through the door.
Travel bugs knocks on door
"Before I came to law school, I loved to travel," declared Tejada. "I have done my fair share of traveling throughout my life. Once I was in law school though, I felt like I couldn't do anything else but study. It seemed like I was trapped in the library for two years. Ironically, I discovered my new excursion while in the library and noticed a Study Abroad poster about the law school's Summer in Toronto program. I looked at it, then I thought about it. That was it. I couldn't think about anything else."
On reflection, it surprised Tejada that she had never placed Canada on her radar, even though she had traveled all over the world. She had been to China, Japan, Russia, England, Brazil, and any number of exotic places, but never Canada. Honestly, she shared that she didn't think there was anything to see there - except maybe snow. But that was before she did her Study Abroad in Toronto.
"It was such a surprise," exclaimed Tejada. "Everything was different. It was so much better than I could ever have imagined. It was surreal to me. Not only was Canada beautiful and cosmopolitan, their politics really resonated with me.
"It was so beautiful; I just felt like I was in paradise every day, waking up to this beautiful garden per-say. I was impressed with the people, the environment, the architecture, and the entire history on campus."
She also got into the political, legal and policy differences between Canada and the United States, especially learning about the immigration restrictions the U.S. placed on citizens, that Canada did not.
"The entire experience was extraordinary, and I couldn't say one single person or thing made it for me, " said Tejada. "It was a combination of everything. The professors brought a spectrum of unique experiences that you don't expect, and a level of professionalism that is second to none. It was incredible. I almost didn't want to come back!"

Tejada believes these kinds of experiences are something every law student should do.
Crossing bridge to career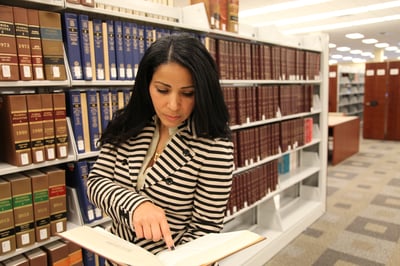 "It's an opportunity you shouldn't miss," advises Tejada. "You should see what it's like out there; visit other countries, talk to other law students from around the country. It can only make you better all around. "

If not for her Toronto experience, she explained, she might never have discovered what she now thinks could be exactly what she could do as a career to meet her life goals.
"I knew when I went to law school I wanted to help people, make an impact, and do more for myself and those around me," confirmed Tejada. "But when I went to Toronto, I realized I didn't necessarily have to go in a different path. I could take advantage of my financial expertise to round out my legal education. I now can see how combining my legal and financial education could turn into a fantastic career. I didn't see that before.

"There has always been a good relationship between the United States and Canada," stated Tejada. "Canadians love to invest and visit here, and I saw a real connection between the two countries, and for me. A lot of Canadians love to come here, especially to Florida. Plus, I love Canada. I see this all as a bridge I wouldn't have discovered had I not crossed it myself."