Nancy Zieah Feature: Double Duty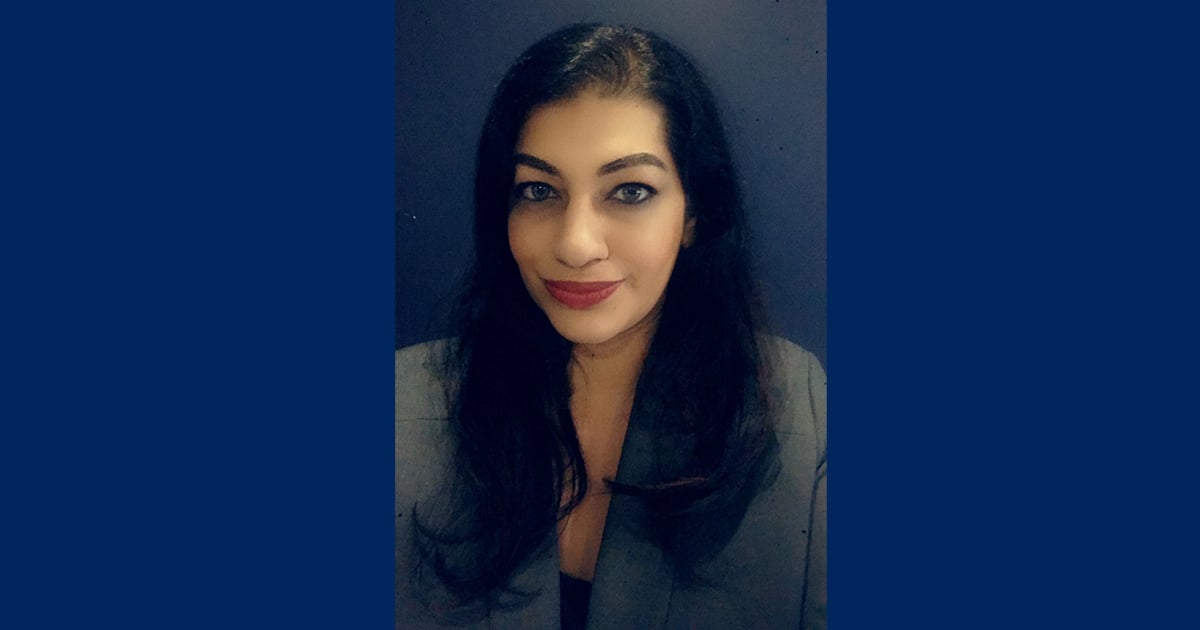 Cooley law student Nancy Zieah serves Double Duty as editor of the Law Review and as president of the law school's moot court program.
Eight years of owning and operating a liquor store in downtown Detroit shaped the way Nancy Zieah sees the law.

"I had to find a balance between a neighborhood at odds with itself and the multiple law enforcement divisions in the downtown area," she says. "This gave me an opportunity to see how the same series of events can lead to a wide variety of conclusions."

Now a 3L student on the Dean's List and Honor Roll at Cooley Law School and due to graduate this year, Zieah was drawn to the law by its ability to provide aid and assistance.

"Regardless of whether my future client is on trial for a criminal offense, hoping for an amicable divorce, or seeking compensation owed to them, the legal profession is one that helps people," she says.

She is particularly appreciative of the Cooley Law School faculty.

"Our professors have dozens of students and a life beyond the classroom, yet they have time to get to know us, share an opportunity, or link us with a professional who might help us get to where we want to be," she says. Zieah—who also previously spent 5 years as a credit card processing agent—appreciates the fact that many students at Cooley are—like her—not traditional law school students right out of undergrad.

"Many are balancing law school with other responsibilities like being a parent, working a full-time job, or taking a chance on a drastic career change," she says. "There is nothing more inspiring than surrounding yourself with people who have that kind of drive and determination."

Zieah started her academy trajectory with an undergrad degree from the University of Michigan-Dearborn, where she was on the honor roll for all terms; and did data entry and research for "Correlates of War." Fluent in Arabic and Chaldean, she was a delegate in the Model Arab League; and was a member of Amnesty International.

"I studied political science because it casts a wide net over societal problems and solutions," she says. "I particularly liked studying international politics and social justice reform. This is probably what drew me to things like the Jessup International Moot Court competition at Cooley, and the expungement fairs."

The current president of the Melissa Mitchell Moot Court, Zieah earned the Trinity Term Top Advocate Award in 2021 for the highest score in a single round. Last year she was a member of the Philip C. Jessup International Law Moot Court team that ranked amongst top 30 national teams in Advanced Rounds.

"My first term was particularly difficult and I wasn't sure if this was the right career path for me, but Moot Court reassured me that law school is exactly where I was meant to be," she says. "In our first year, we get so bogged down with preparing for finals that we don't realize how much we have learned. Moot Court is where students are able to apply the material, and this helped us see how to approach those daunting exams."

Her experience with expungement came from volunteering for Safe and Just, an organization that hosts expungement fairs in the metro-Detroit area.

"The most memorable clients were those who were motivated by principle and sought expungement for offenses that dated back to the '70s and '80s," she says. "Today's sentencing programs and options would have yielded very different results and while we can't turn back the hands of time, it was humbling to see them find some solace."

Last September, Zieah started an externship at the Washtenaw County Office of Public Defender in Ann Arbor.

"I appreciated my supervisor for approaching this position with a 'sink or swim' mentality," she says. "I didn't spend weeks observing and conducting an endless amount of legal research. By the second week, she had me on the record and let me be uncomfortable.

"I have an awful habit of over-preparing for everything, but this externship helped me gain confidence in what I already know and helped me see that I didn't have to have every single 'what-if' covered to be a good advocate for my client."

She enjoys serving as editor-in-chief of Law Review; and last year was honored with the Dawn C. Beachnau Award, presented to members of the Law Review Board of Editors who made the most significant contributions through their leadership and dedication.

"After the pandemic forced everyone to rethink what works, I've been dedicated to improving student organizations at Cooley," she says. "With the Law Review, I had the privilege of leading students who were dedicated to modernizing how the Law Review published scholarly articles by restructuring the organization, changing the publication process, and creating more access."

Zieah—who in the fall of 2021 earned a Certificate of Merit in Scholarly Writing for the highest grade in the course—co-founded and serves as president of the law school's Chapter of Scribes, a national organization dedicated to encouraging legal authors and improving legal writing.

"The founder of Scribe-Auburn Hills reached out to me and explained that Scribes takes an informal approach to helping students move away from archaic legalese like 'thereinafter.' I believed in the long-term advantage of helping students shift into succinct writing styles and thought it would be a great addition to the Lansing organizations," she says.

She also has enjoyed serving as a Teaching Assistant for Evidence, and for Criminal Procedure.

"The best part of being a TA is relieving students from their exam anxiety," she says. "Everyone is troubled by the unknown, so it's nice to give students a little insight into what they can expect and that helps them focus on the material that matters."

During the pandemic, Zieah found the challenge of remote learning was actually a benefit.

"Remote learning appears to be a disconnected method of learning, but my peers and I have had a very different experience," she says. "Our group chat of students turned into a 25-member family because virtual learning brings down those walls that the classroom restricts to who sits next to you. Since then, we've supported organizations we probably wouldn't have had interest in, celebrated weddings, consoled losses, had picnics, and held holiday parties.

"I think this has a lot to do with how intimate online learning can be. Our computer screens were a window into one another's personal lives. We saw family members pass by, where people lay their heads, the pets they love, their children, and so on. For me, it was an advantage to getting through law school."

Her 8-year-old twin boys, Dylan and Nolan, were 5 when Zieah started law school.

"While their father didn't enjoy how virtual classrooms took over our home, sharing the
remote learning experience with them helped all of us get through it," she says.
A Youth Education Committee Member of the Oakland County Bar Association, Zieah
also is a student associate of the Oakland County Inns of Court where teams of legal professionals and students give presentations on different areas of the law.

"This experience exposed me to the relationships that judges and attorneys have outside of the courtroom and helped me see how supportive the legal community is," she says. "The opportunity to get advice from working professionals has helped shaped
the career path I plan on taking."

She plans on launching her career in the field of criminal defense.

"Hopefully, that helps set the foundation for appellate work. I enjoy areas of the law that are geared towards appellate work—specifically, criminal appeals. This area of the law is where I can combine my passions for writing and oral advocacy," she says.

"The most important thing about my career goals is that I'm able to maintain a healthy work-life balance. I've met too many attorneys who are unhappy because they chose an area of the law or a place of employment for all the wrong reasons and I plan on doing everything I can to avoid this predicament."

The Detroit native, who now calls Sterling Heights home, was a volunteer coach for Detroit PAL, a volleyball program for 7th to 12th grade girls. The team, at that time, earned Best Academic Team and was runner-up for the championship title.

"I'm a firm believer that sports show us how effective we can be when we work with others," Zieah says. "As a teenager, I always believed that if I wanted it done right, I should do it myself. Playing volleyball helped me see how much people can improve over short periods of time and it helped me learn how to trust other people and their abilities.

"In classrooms, we can't see grades evolve and improve over time, but we can watch our teammates go from shanking every ball to hitting their target or getting closer with each day. Because this valuable lesson can't be taught in a classroom, coaching was my way of paying it forward."
This article about Cooley Law School student Nancy Zieah was written by Legal News writer Sheila Pursglove originally published by the Legal News on January 20, 2023. Reprinted with permission of The Detroit Legal News. Photo courtesy of Nancy Zieah.