Robin Sutara: Unassuming Trailblazer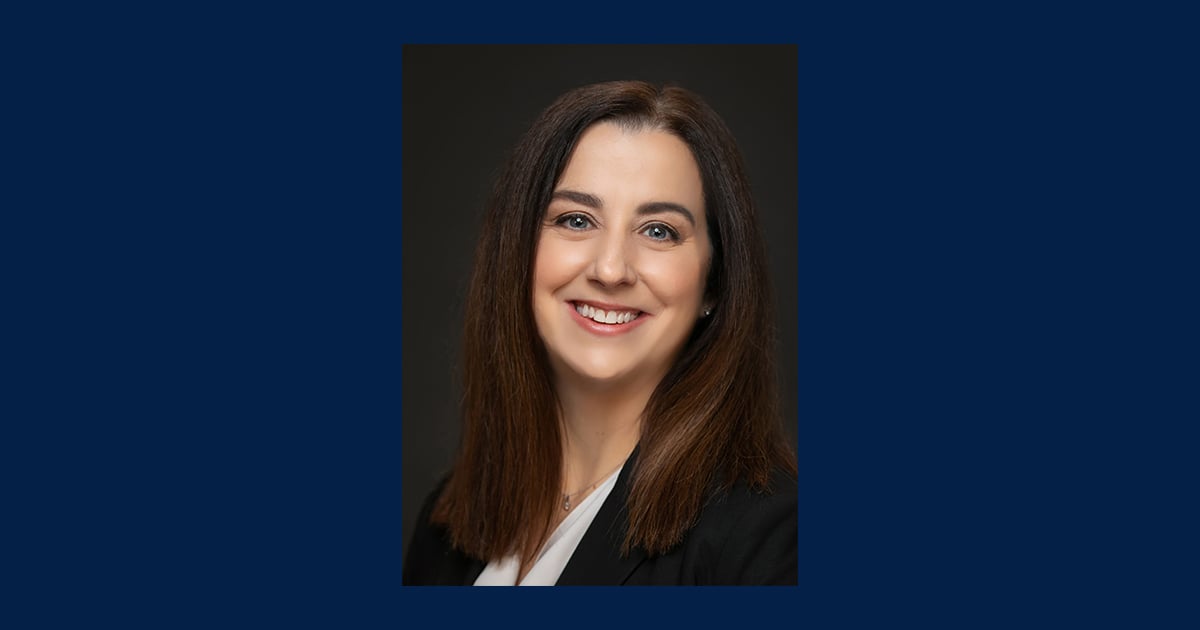 Robin Sutara (Witherell Class, 2010) has always been a trailblazer. Perhaps an unassuming trailblazer, but she has definitely carved out a career and life path that has taken her to extraordinary places and heights.

Sutara, who twice graduated from Cooley, garnering her JD in 2010 and then returning for her Masters of Law in Intellectual Property and graduating in 2013, was named as Microsoft UK's first Chief Data Officer in January 2021. She is responsible for collaborating with Microsoft's customers throughout the UK, learning about how they leverage data and artificial intelligence, and working closely with them to create new solutions for a variety of functions and across multiple industries, including retail, banking and healthcare. Sutara has been with Microsoft for more than two decades, serving in a number of leadership positions on the way to her current role with the company.

Sutara's previous roles included consumer support engineer, technical account manager, business operations manager and chief of staff, where she was responsible for all operations and business management functions for the corporate vice president for the Azure Data engineering organization. Azure is a cloud computing service operated by Microsoft for applications management via Microsoft-managed data centers.
LEVERAGE DATA FOR BETTER EXPERIENCES
"Throughout my time at Microsoft, I have had the opportunity to leverage data bringing better experiences, improved knowledge and efficient operations in roles (that I served) at Microsoft," she said.

Today's data driven environment has created the need for the new position of Chief Data Officer among C-suite executives.

"It's an interesting role, and it is a relatively new function in organizations. It covers a variety of responsibilities, from driving data technology decisions to creating data-driven cultures and identifying data-centric opportunities," said Sutara.

And for Sutara, serving as Microsoft UK's Chief Data Officer means focusing primarily on helping some of the largest companies in the world implement data strategies and use data to transform organizations.

"I don't like thinking in terms that data is just an asset; rather, organizations should establish data as part of their culture. Today, there is so much opportunity for organizations to think about data - how to use it and manage it. However, data must be collected, stored and used in the right way," Sutara added. "Microsoft's mission is to empower every person on the planet to achieve more, and that empowerment is only possible with an understanding of data within an organization. Microsoft has been on its own digital transformation journey for several years and data has been central to that journey. I focus on creating a data culture at Microsoft, from the leadership team down to each employee. This includes ensuring that we are considering data across our internal processes, as well as how we are helping our customers and partners succeed with data. Ultimately, I help customers and partners obtain value from data and analytics services, bringing the best that Microsoft has to offer."
STRATEGY CRUCIAL FOR SUCCESS
Sutara emphasizes that in today's business environment, amidst a global pandemic, data strategies are more crucial than ever.

"As the world continues its recovery from the pandemic, data is going to be critically important for organizations. It will help them understand their customers and employees, and allow them to think about the opportunities that sharing data can bring," she said. "They can start to think of data as a strategic asset for their own organization and the value they can bring to their suppliers, customers and employees."

A native of Bernice, Louisiana, the self-proclaimed "military brat" has lived in cities around the country and around the world. It was during her time in elementary school that it became evident she had unique talents. She excelled in math and science, attending seventh grade math classes while still in the fourth grade. From high school, she attended Norwich University, a private military college in Northfield, Vermont. There she was among only a few women in the university's computer engineering courses, where she thrived on the aspects of Boolean logic and abstract algebra.

She put her educational career on hold while at Norwich and enlisted in U.S. Army, where she was one of just a few women working on electrical, electronic and armament systems on Apache helicopters while serving near the Demilitarized Zone in Korea.

After finishing her degree, Sutara enrolled at Cooley Law School in 2007, at which point she was a mother of two girls. As a working mother, she found a learning environment at Cooley that would help her acquire new skills that she uses today in her role at Microsoft.
AMAZING ECOSYSTEM AT COOLEY
"Cooley has an amazing ecosystem," Sutara said. "They offered programs geared toward working adults where you can derive a significant value for success. I feel like I worked hard and was fairly close with a lot of staff. As a working adult, I had a connection that you don't always get as a traditional university student. The student population was a great mix of working adults and undergraduate students."

And she found the day-to-day structure at Cooley provided the challenges she was looking for.

"I really appreciated the diversity in the classroom and that definitely brought about some phenomenal conversations on case law and interpretation of law," she said. "I had great relationships with the staff and professors, including the honor of serving as teaching assistants for both Professor Frank C. Aiello and John Nussbaumer in Criminal Law, Property Law, and Secured Transactions." Additionally, she was a member of the Cooley Law Review.

"I remember teaching a class and making sure my kids had snacks to eat in the room while I was teaching," she said. "I was really surprised by the inclusive environment that Cooley created. I was busy raising a family and working, so I didn't expect to enjoy it as much as I did."

In addition to serving as teaching assistant and doing an externship at U.S. District Court of Eastern Michigan in Detroit, she also was co-founder and president of Cooley's Weekend Student Organization. Sutara also was Assistant Articles Editor for the Law Review; a member of the Student Bar Association, class senator and student services chair; a member of the Student Intellectual Property Law Association, where she served as treasurer and vice president; a member of Women Lawyers Association of Michigan – Auburn Hills Chapter, where she was the founder and community service chair; cofounder and treasurer of Veterans of Cooley; and Cooley Ambassador. She also earned Certificates of Merit in Criminal Law, Business Organizations, Advanced Writing, Property Law I, and Property Law II.

"Cooley was an amazing opportunity," Sutara said. "I definitely benefited from the scholarship program and the systems in place that help the working adult. I was working and raising a family and the flexibility Cooley provided was very important to my success there."

Today, Sutara uses what she learned at Cooley in her new role at Microsoft.
DATA, NOT LAW, IS BLACK AND WHITE
"Law is not black and white, and there is a level of interpretation," she said. "Data is black and white, but how you use it strategically can be like law, there is a level of interpretation there."

One could surmise that Sutara's breakneck pace as a global business leader and mother would leave her exhausted at the end of a busy day. Well, not really. Odds are, in her spare time, she is out training for a triathlon. She began running to lose weight and after losing more than 100 pounds, she sought new fitness challenges. Her longest race so far has been a 70.3-mile Ironman. She has also run five marathons and is training for a full 140.6-mile Ironman.

"I started running in 2015 to lose weight, and I would enter half marathons and full marathons. So, after running, I picked up CrossFit training and they recommended triathlons," Sutara said. "But I didn't know how to swim."

So like everything else in her life, Sutara faced the challenge of learning to swim and competing in a triathlon head on. The pandemic has put a hold on competing, but she is training for a full 140.6-mile Ironman in Copenhagen in 2022 and the 2022 London Marathon as well.

"I love competing against myself and pushing myself to do better," she said.

Sutara's life mantra captures her desire to excel – "I strive to bring my best in all aspects of my work and personal life."

"From obtaining two law degrees and multiple professional certifications – all while working full time, parenting my daughters and balancing personal commitments, including training for Ironman competitions, I believe anything is possible. I am inspired by the opportunity to improve, to grow, to get better," Sutara added.

Sutara has four daughters ranging in age from 16 to 25-years old: Rebecca, Barbora, Ryan and Vicktoria. Sutara and her husband Marius live in London, England.