Professor Kimberly O'Leary features Cooley Professors on Gen Jones Podcast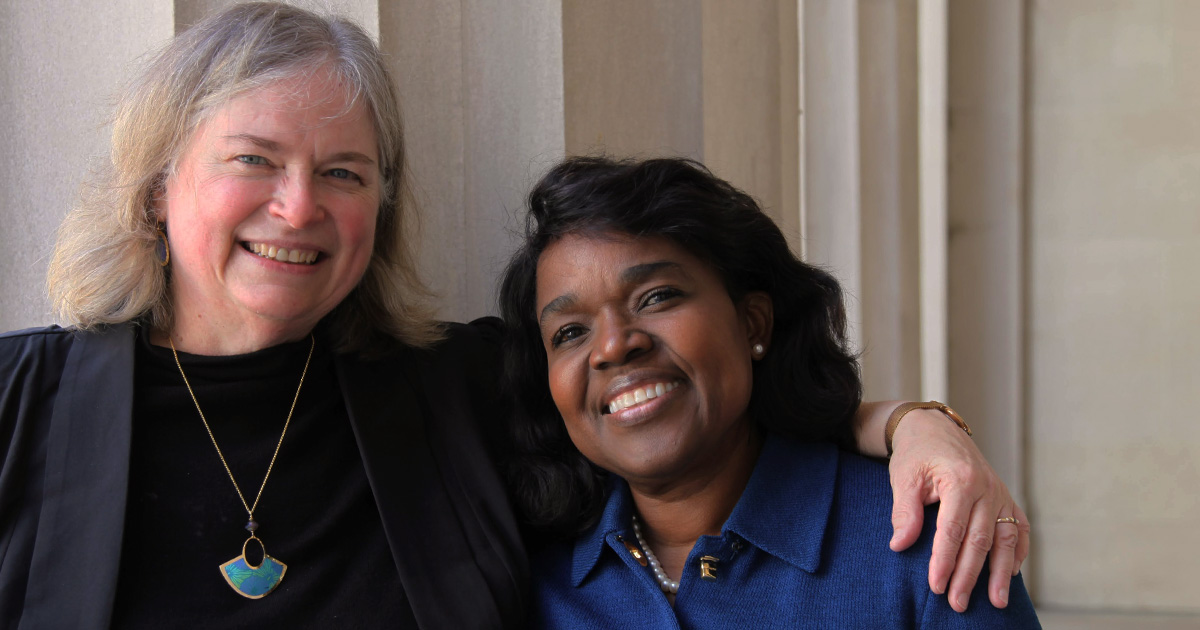 Professor Emeritus Kimberly O'Leary is spending her retirement traveling around the world with her husband, Paul. While traveling, Professor O'Leary has launched an oral history project called The Gen Jones Chronicles.
Generation Jones is a cohort of people born between 1954 and 1964. Once folded in the the Baby Boomer generation, analysts have determined this group is its own generation. O'Leary was born in 1958, and is part of Generation Jones. She feels that Gen Jones stories have not been told in popular culture, so she's set out to change that.

O'Leary has interviewed an eclectic group of Jonesers for a fifteen-episode podcast which she launched in early September. The interviews are with people she knows and people she has met on her travels. Many of them have ties to Cooley Law School. In this first season, she shares 15 episodes - each consisting of an interview with a different person.

Three of the interviews are with Cooley Law School professors Mable Martin-Scott, Mark Dotson, and Tonya Krause Phelan.

Professor Martin-Scott's interview - the fourth episode - published on her Spotify channel on October 1, 2023. In addition to the Cooley professors, O'Leary interviews people she worked with as part of Cooley's "Down Under" foreign study program in Australia and New Zealand, and other people she has met in her travels.

O'Leary is already making plans for a second season, and has tentatively scheduled interviews with people in Japan and Fiji, as well as the United States. She has also created a place on her website for people to submit their own stories if they choose. In addition to the interviews, O'Leary plans to look for possible themes related to members of Generation Jones. She is asking similar questions in each interview, searching for common threads. She has already seen some similarities.

"When Jonesers were growing up, there was no computer technology used by ordinary people, but by the time they entered the workforce, computer technology was rapidly becoming part of their life. Jonesers had to adapt quickly to this new paradigm," she said. "I'm also seeing some similarities in attitudes toward problem-solving, with Jonesers tending to be more pragmatic problem-solvers than some of the idealistic Boomers, and strong and positive relationships between Joneser parents and their own children."
To listen to The Gen Jones Chronicles on Spotify and to learn more about the project, go to www.genjoneschronicles.com. Or take a moment to read Professor O'Leary's blogs.