President of Women's Law Association Eyes Career as Administrative Law Judge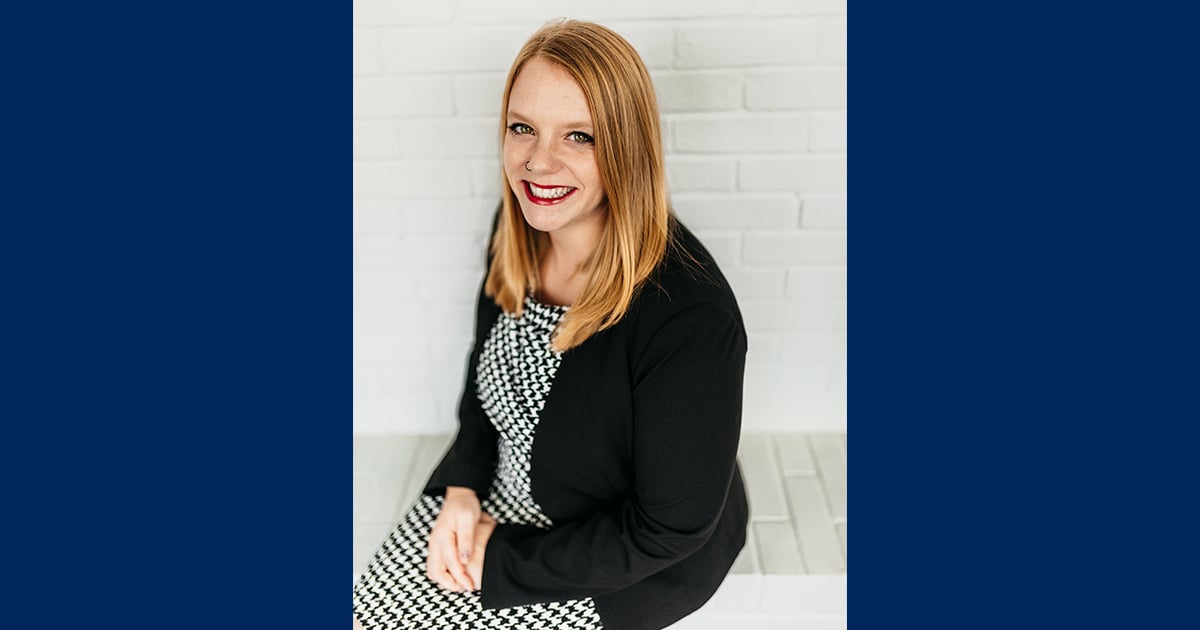 The first person in her family to attend law school, Alyssa Emery will graduate from WMU-Cooley Law School in August—and after receiving a federal clerkship through the "Just the Beginning" Program, will do legal writing and research this summer for a district court judge out of Washington, D.C.

"I interviewed with another candidate before deciding on the one with D.C, but there was something about the way the staff talked about the judge that I knew this was the position for me," she says.

Emery launched her academic trajectory with undergrad and master's degrees in philosophy, cum laude, from Wayne State University.

"I've always been someone who has asked 'why' and philosophy showed me I wasn't alone," she says. "I love learning and obtaining knowledge. Philosophy is a bottomless well of knowledge."

That same passion for knowledge drew Emery to the legal field.
FASCINATION WITH THE LAW
"The law has always been fascinating because it touches every aspect of life," she says. "Whether it be the labels on your favorite snack or the sidewalk someone walks on, the law influences every aspect of life. I want to be a part of a profession that has the capacity to do so much and give so much."

At the end of undergrad, Emery started working at the Law Office of John Yun P.C, in Detroit; continued working there while completing her MA; and has continued to work there full time as a legal assistant and supervisor while a full time student at law school.

"During my time at John Yun's office I've learned how the law can help the disenfranchised, and how the law can be used to advocate for those who are not able to advocate for themselves," she says. "I help indigent wards of the state obtain and maintain benefits to help them live, which includes SSA, Medicaid, Medicare and mental health benefits. I also help with trust and decedent estate administration."

Emery had originally planned on a 5-year, part-time law school program, but after her first semester decided to take more classes and didn't stop until she was taking five classes a semester, while working full time. She appreciates the inclusive atmosphere at WMU-Cooley Law.

"Every student and professor I've met is so willing to help and is very encouraging," she says. "Every professor feels like they are personally invested in you and want to see you succeed. I've never felt like just a number at the school."

Emery particularly enjoyed a course on "Legal Ethics in the Digital Space," taught by Professor Joan Vestrand.

"I've always grown up with technology and have failed to consider how technology affects the practice of law—I've never thought about how technology impacts professional legal ethics," she says. "This class has given me practical knowledge on how to maintain competency in technology while still fulfilling my duty of confidentiality."
HELPING OTHER WOMEN IN THE LAW
She enjoys serving as president of the Organization of Women's Law Association.

"I love talking with other women law students about their journey but more specifically, I love being able to connect our members with other women who are out practicing," she says. ""It's been very inspiring to see women breaking down the stereotypes and bias in the legal community."

Emery also is a member of the Women Lawyers Association of Michigan (WLAM), Women's Bar Association (WBA), American Bar Association (ABA), Oakland County Bar Association (OCBA) and State Bar of Michigan (SBM); as well as a member of Inns of the Court through the OCBA.

"WLAM and WBA have been amazing ways to connect with women lawyers and learn through their successes—it's been inspiring to see all the things these members have done," she says. "The ABA, OCBA, and SBM have been great way to stay connected with ongoing legal issues. I get e-mails and magazines from these organizations that help keep me informed.

"The Inns of the Court has been an amazing way to combine my love for learning with years of experience on developing a presentation on professional legal ethics. My team did our presentation in February and we did a fun 'Jeopardy' game I put together and administrated."

Fascinated with administrative law, and relishing the adjudicative side of the law, Emery—who earned certificates of merit in Contracts II and Pretrial Skills classes—plans on a career as an administrative law judge or a municipal attorney.

With the COVID-19 pandemic hitting during the end of her second semester, Emery notes law school online has been "one wild rollercoaster."
ONLINE LEARNING BUILDS CONFIDENCE
"Although you do miss the in-person communication, I've loved online school," she says. "The Socratic method is still alive and well, and even stronger because of the ability of students to put things in the 'chat' while the professor talks. Compared to in-person, I've felt more confident to participate online."

She also has appreciated the greater exposure to different people that online courses provide, including the opportunity to take remote classes taught by professors at Cooley's Tampa Bay campus in the Sunshine State.

"It's given me different point of views I might have not otherwise been exposed to if not for the online platform," she says.

A native of Holly in north Oakland County, Emery currently makes her home in nearby
Davisburg where her mother is a real estate agent and also helps run the local food pantry; and her father is a project manager at GE.

A triplet with two "older by seconds" brothers and two older sisters, Emery loves to hang out with her family, and enjoys playing video games or outdoor activities such as disc golf,

"And I love dogs," she says. "I have two big dogs of my own that are my babies. But I love all dogs."
This article about WMU-Cooley Law School graduate Alyssa Emery was written by Legal News writer Sheila Pursglove originally published by the Legal News on May 26, 2022. Reprinted with permission of The Detroit Legal News. Photo courtesy of Alyssa Emery.