Paul Millenbach: Be Prepared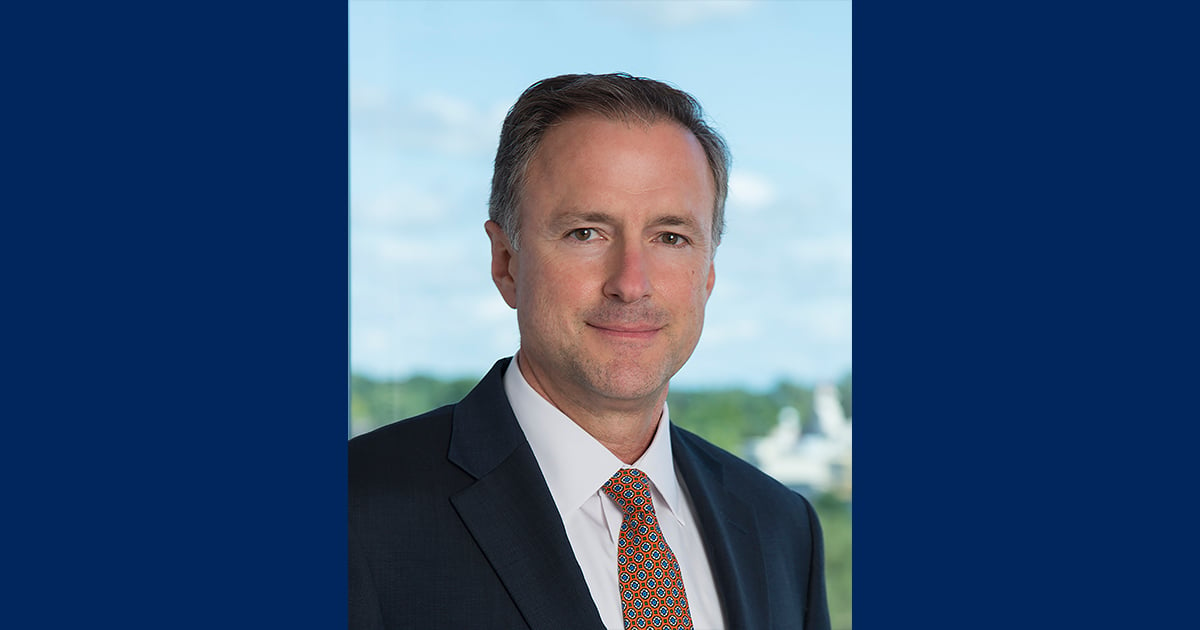 As a shareholder of Foster Swift Collins & Smith, PC and past president of the Detroit Bar Association, Paul Millenbach shares a piece of advice that has stuck with him since graduating from WMU-Cooley Law School over 30 years ago: Be prepared.
Millenbach (Douglass Class, 1989), received this advice early in his career from the Hon. Richard F. Suhrheinrich, former U.S. District Court for the Eastern District of Michigan judge who currently serves on the U.S. Court of Appeals for the Sixth Circuit.

"He always told me that you better be prepared – particularly when you go to court, and you certainly better be prepared if you were ever in front of him," said Millenbach.

"And he was right. It seemed like such simple advice but it turned out to be spot on. You never know what to expect in any Court at any level of a case."
Now, Millenbach passes along his own legal expertise to those beginning their law career.

"I tell them to work hard and go out of their way to develop relationships with people who can provide a different dynamic – other attorneys, judges, prosecuting attorneys, and opposing counsel," he said.
Millenbach, a 1984 Northern Michigan University graduate, simultaneously held two part-time jobs being a law clerk while attending evening classes at Cooley Law School. In the mornings, he would work at the 54B District
Court in East Lansing, and then in the afternoons, he would go to the Michigan Public Service Commission and work in its motor carrier division.

"It was tiring – I went five days a week from 6 a.m. to 9:40 p.m. for three years with two-week breaks in between classes," Millenbach said. "Cooley's professors were very practical and hands on, which was very helpful to me. When I was done, I was very thankful. I am very appreciative for Cooley for everything they did for me."

Upon graduating from law school, Millenbach continued working with MPSC as an administrative law specialist. He then joined McFarland and Bullard, a small law firm in Bloomfield Hills that specialized in transportation regulatory cases, after passing the bar exam. In 1991, that firm merged into Foster Swift, where he is currently co-leader of its general and commercial litigation practice group, practicing Michigan No-Fault (PIP and third party), transportation and logistics, mass tort defense, and commercial litigation.

Aside from litigation, Millenbach has served on various boards and associations throughout his career, including the Michigan Truck SafetyCommission, Transportation Lawyers Association, Michigan Movers Association, Michigan Trucking Association, and Transportation Club of Detroit. He is also a member of the Northern Michigan University Alumni Association Board of Directors, where he served as vice president in 2012 and president in 2013.
Additionally, Millenbach has been a board member of the Detroit Bar Association since 2011, serving as secretary and treasurer in 2020, vice president in 2021 and president in 2022. During his time as president, Millenbach helped to bolster the DBA's membership and reinvigorate its strategic plan and bar section events in the area.
"I enjoy staying involved with my colleagues and the legal community, and getting to help in the various programs the DBA offers," he said.
A lifelong resident of Michigan, Paul enjoys everything having to do with travel, particularly to the west coast,
with his wife and two adult children.