Living in Tampa, Florida: Unique study spots for students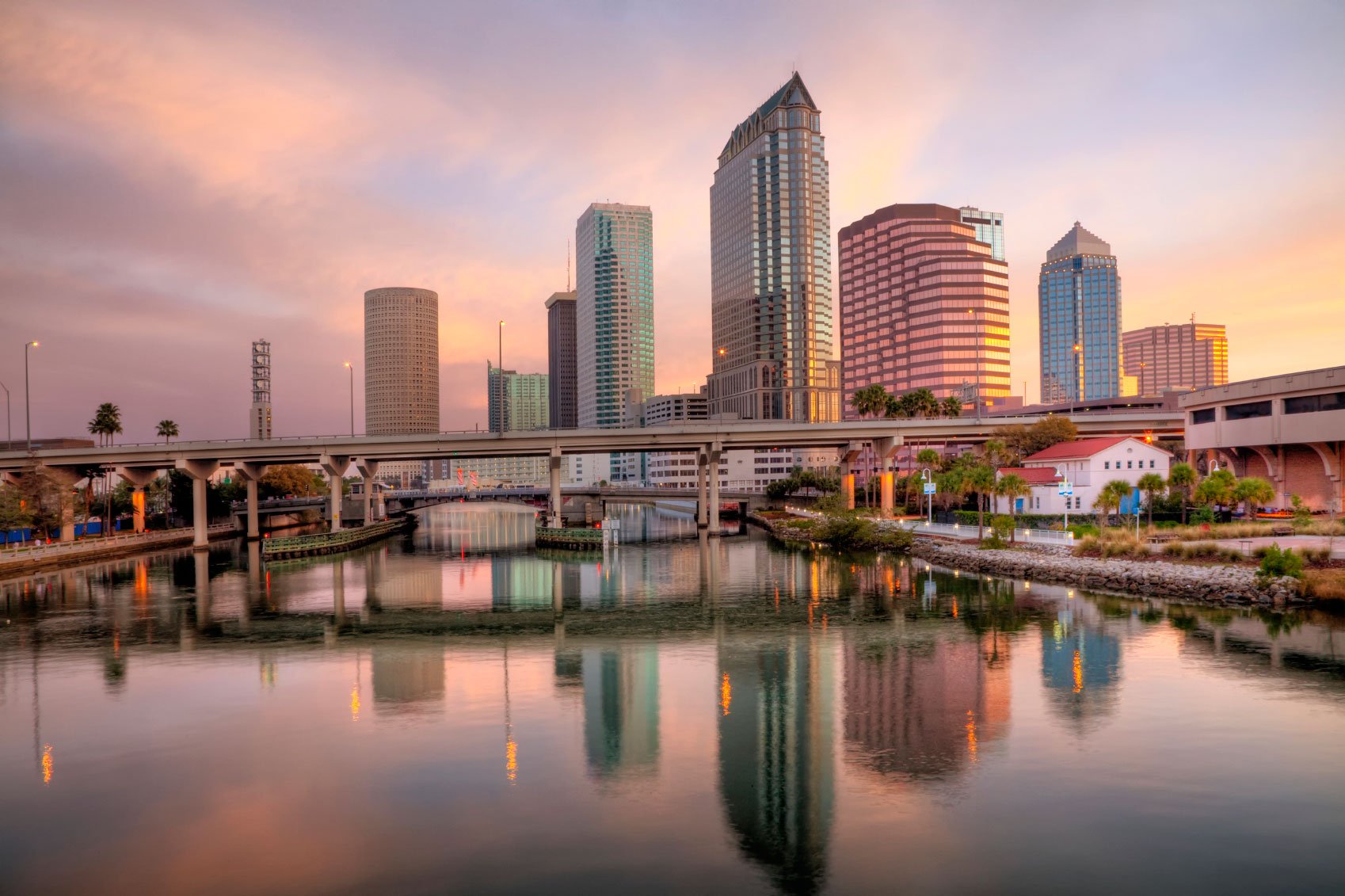 So, you've decided to continue your education in beautiful Tampa Bay, Florida. Smart choice! If you're new to the area, finding places to study may seem like a scavenger hunt. There are several quiet nooks and hidden hideouts in this lively coastal region, but here are five student favorites to jump-start the process.
The Oxford Exchange
Located in West Tampa, this European-inspired space is a restaurant, bookstore, coffeehouse, and décor shop rolled into one. In its four years of existence, the Oxford Exchange has become a popular spot for business meetings, study groups, and relaxing. It's important to note that the OE doesn't offer WiFi, so it's a great spot if you're just looking to hit the books or write term papers. If you do need WiFi, check out the Commerce Club. A membership is required, but it includes access to the Shaw Library which features individual desks, multiple conference rooms, private phone booths, group tables, and couches for comfortable seating. The OE is open from 7:30 a.m. to 5:30 p.m. Monday through Friday and 9 a.m. to 5:30 p.m. Saturday and Sunday.
Kaleisia Tea Lounge
Voted best teahouse by Yelp in 2014, Kaleisia Tea Lounge has become a staple for students living in Tampa. Located 15 minutes northwest of Cooley's Tampa Bay campus, Kaleisia features a sanctuary specifically for people looking for a quiet space to work, study, or reflect. The lounge is closed on Tuesdays but open from 10 a.m. to 10 p.m. on Mondays, Wednesday, Thursdays, Fridays and Saturdays and 12 to 6 p.m. on Sundays, giving students ample time to pack in a study session.
Ginger Beard Coffee
This local favorite specializes in crafting nitrogen-infused cold brewed coffee. Operating out of the Pour House in Grand Central, Cooley Faculty Secretary Cody Babb says it's the best cold-brewed she's ever had. They also offer three varieties of doughnuts from Datz Dough daily — maple bacon, Fruity Pebbles and Crème Brule. Bonus: they offer discounts to students! Take your books into Ginger Beard Coffee on #TextbookTuesday for 10 percent off. This coffee shop is best for early morning studiers, as it's open from 6 a.m. to 2 p.m. Monday – Friday and 8 a.m. to 2 p.m. on Saturday and Sunday.
The Sail
If you're looking to soak up some Vitamin D while reviewing your notes, or prepping for your next big exam, The Sail near the Tampa Convention Center is just the spot. Nestled in the heart of downtown Tampa, The Sail is a 360-degree pavilion that provides visitors with spectacular views, delicious food, and a variety of unique drink options. When's the last time you watched the sun set while studying? The sail opens at 11 a.m. every morning and closes at 2 a.m.
Brandon Regional and Riverview
If you're looking for a traditional study space, be aware that there is a plethora of libraries to choose from in the area. Of course law students enjoy their own premier library at the Cooley Tampa Bay campus, but the area also includes the Brandon Regional Library and Riverview Branch Library. Both offer free WiFi, two and a half hours of free computer use, printing, and copying. Riverview's library is open from 10 a.m. to 8 p.m. Monday and Tuesday, 10 a.m. to 6 p.m. Wednesday through Saturday, and are closed on Sunday, and closest to the Tampa Bay campus. If you do want to hit the library on a Sunday, the good news is Brandon Regional Library is open. The two-story space located in the Sandy Rodriguez Center, is just five miles from Cooley's Tampa Bay campus. It's open from 10 a.m. to 9 p.m. Monday through Thursday, 10 a.m.–6 p.m. Friday and Saturday, and 12:30 p.m.–5 p.m. on Sunday.
If you're like most students, you'll need a change of scenery throughout the year. So use this as a bucket list and try them all. You'll likely find your own favorites as you settle in. Already have one? Tell us what you would add to this list in the comments section below!