Emily Horvath: Advocate for the Unconventional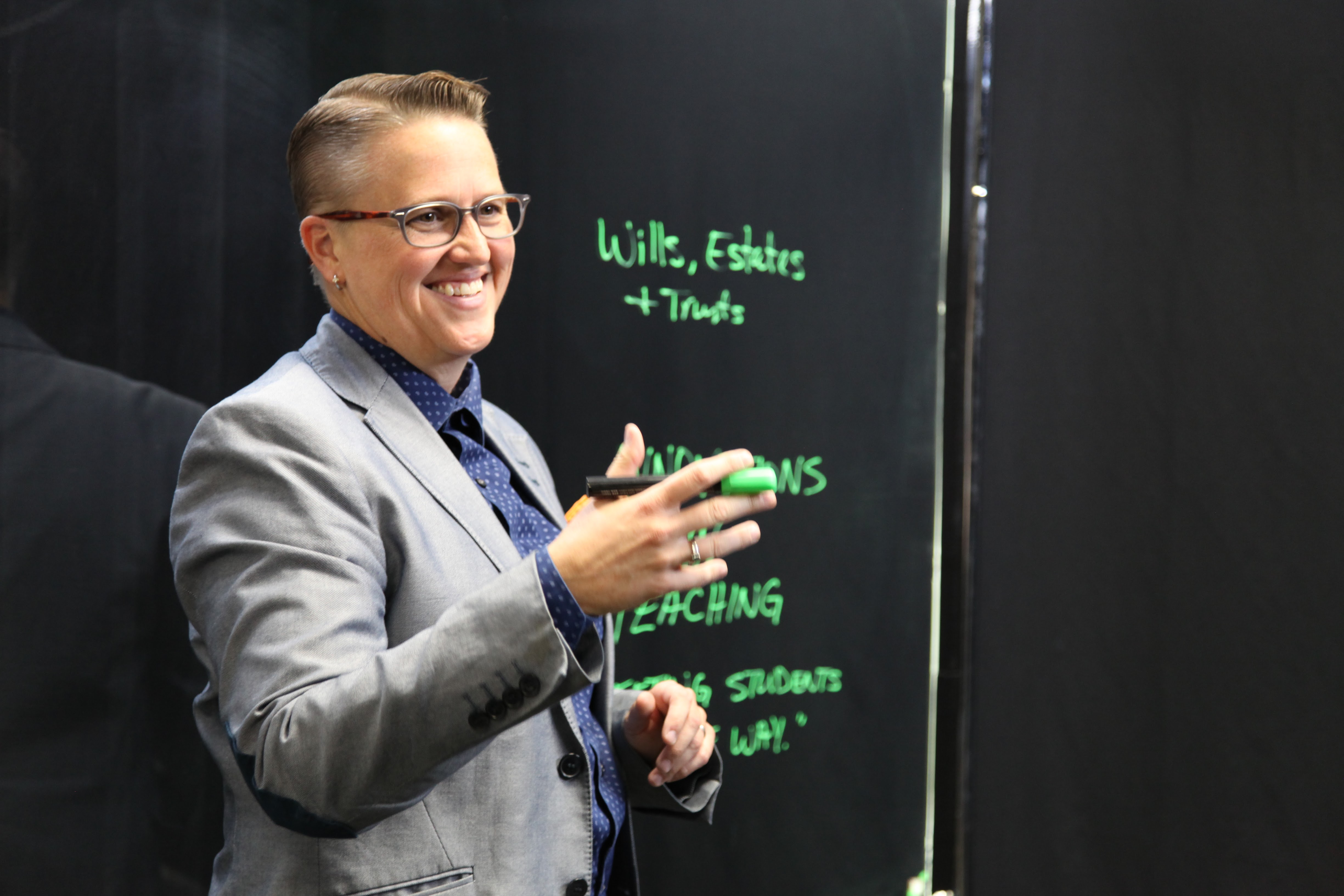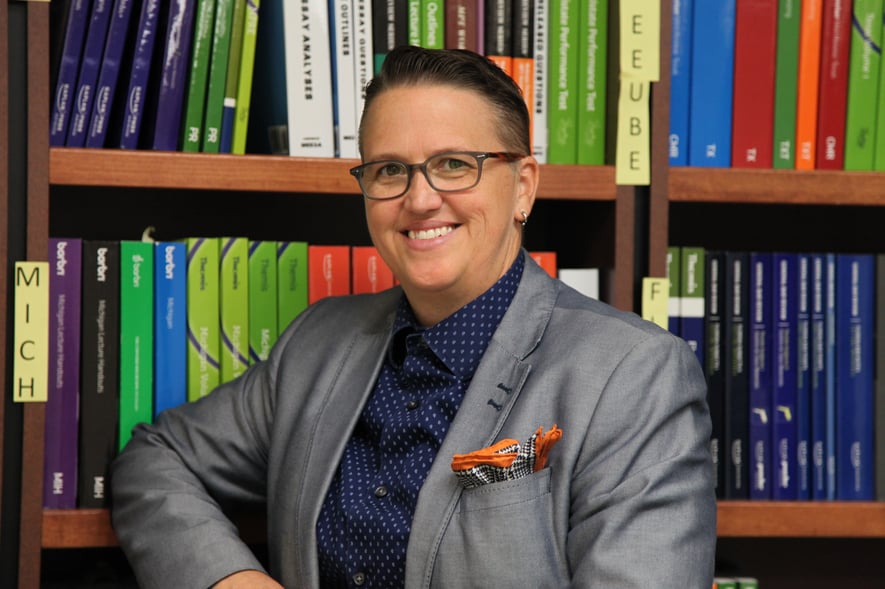 WMU-Cooley Law School is not cut from the same cloth as traditional law schools; rather it's fashioned to be a little unconventional—like many of our students—providing the structured flexibility other law schools can't.
And with a student body that is so diverse in how it lives, works and attends law school, we have to have equally dedicated, inventive and skilled educators to design and fabricate the programs our students need to achieve the highest goal—passing the bar. In her positions as Director of Academic Services and Associate Professor, Emily Horvath, is just such an educator, and one who has been routinely acknowledged for her contributions.
Horvath joined the faculty of WMU-Cooley in 2005 after serving as an associate attorney with the firm of White, Schneider, Young & Chiodini, P.C. While there, she developed an estate planning practice for the law firm that included planning for young families, domestic partners, and estate tax avoidance. She began her career as a paralegal with the firm of Willingham & Coté, P.C., and later served there as an associate attorney.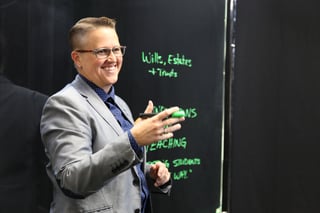 As someone who enjoys teaching, Horvath has witnessed "significant" changes in how learning happens today. And she works hard to create programming that meets human needs while incorporating the technologies that are now inevitable in even the most fundamental aspects of teaching.
"The old lecture hall full of students diligently taking notes as a professor drones on just really doesn't work anymore," Horvath said. "Studies have shown that students coming in today have a very different background and educational model than most of us who are teaching. So, we first understand where they are coming from, then we tap into their strengths and develop their weaknesses."
The approach, called 1L to Bar, was co-authored by Horvath and Associate Dean of Academic Programs and Professor Christine Zellar Church. 1L to Bar begins on day one to prepare students to take the bar exam.
"We know there's a correlation between GPA and your bar success. So 1L2Bar is the idea that we are going to get you in the right time frame, on the right track from the very beginning. The moment you walk into your very first class, your first Criminal Law class, your first Contracts class, you have the mindset of preparing for the bar," Horvath explained. "So, we're trying to instill the idea that the bar is not something off in the distant future. It's what you're preparing for right now."
The 1L to Bar is Horvath's flagship program and within it are a number of experiential techniques that Horvath embraces. For example, she has studied subjects like how students learn, memory, different ways of organizing information, and study habits. When she has empirical or other proof that a technique has merit, she tries it in her classroom.
"Learning has been really exciting, and it's carried over into my classroom," Horvath said. "For example, if I read a study that works, I say, 'let's try that in class.' My classroom tends to be a little messy, a little loud, a little experimental; but students love it and hopefully it translates into them getting better grades."
Even as she continues her quest to build the perfect instructional methodology for law school students, she is also receiving recognition for her work at WMU-Cooley and within her community. Most recently she was named to the 2017 cohort of Michigan Lawyers Weekly's Women in the Law, an honor bestowed on only 30 "high-achieving women lawyers in Michigan." In 2014, Horvath was honored with the Most Outstanding Professor of the Fraternity in the Nation by Delta Theta Phi, International Law Fraternity.
A tireless advocate for human rights, Horvath has also held community service positions including co-chair of Michigan Pride, responsible for the Statewide Pride March, Rally and Festival for LGBT rights, and president and chair of Ways & Means of the Zonta Club East Lansing Area.
A Kalamazoo native, Horvath is a graduate of Michigan State University's James Madison College and College of Law.