Elizabeth Devolder: Connecting Love of Art and Law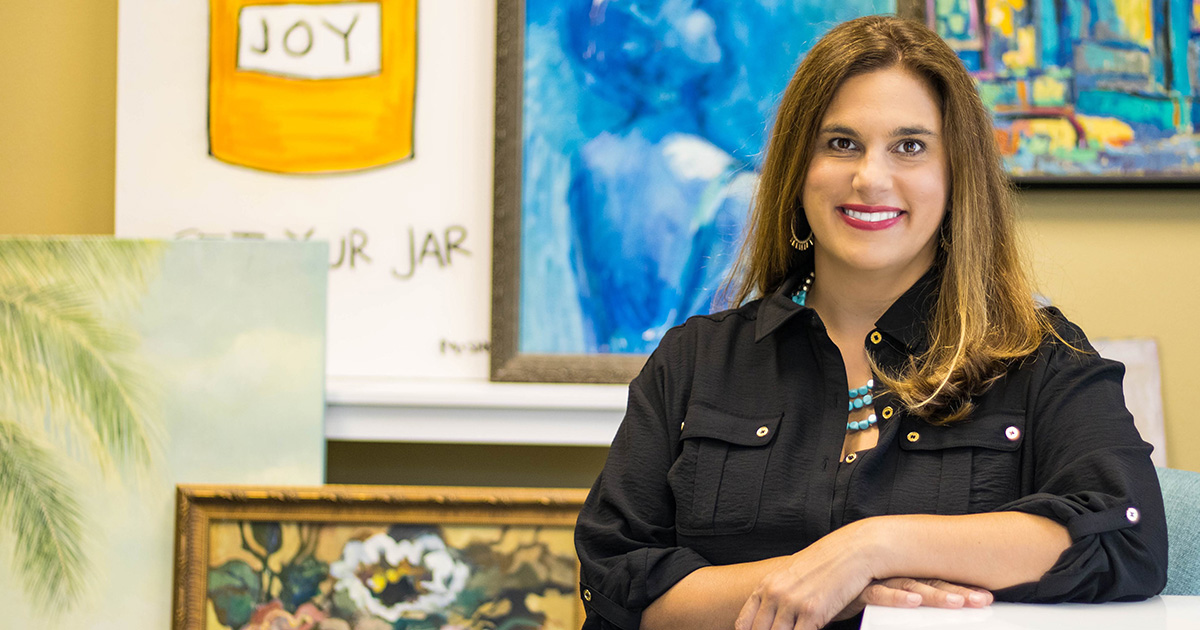 Elizabeth Devolder (Hughes Class, 2016) was nothing short of a superstar in law school. She excelled in classes and student competitions, even winning a national championship in the American Bar Association's 2015 Client Counseling Competition. On top of that, she was selected as one of National Jurist's 25 future lawyers honored in the national publication's inaugural "Law Student of the Year" feature in 2016.
With a nearly perfect GPA of 3.95, she earned the highest grade recipient award – the Certificate of Merit – in 16 classes, while serving as a teaching assistant and as editor-in-chief of the WMU-Cooley Law Review.
Succeeding in law school came after re-imagining her future at 40, despite living comfortably, being a mom, and enjoying a successful career in sales, sales management and operations.
Devolder knew she wanted to be a lawyer.
As a newly minted attorney, Devolder started focusing on estate planning and probate in general practice with her then husband, Bryan. The bustling business found an immediate following and thrived for its first five years, when the couple decided to separate their lives and law practice.
She reimagined her life again – opening the Law Office of Elizabeth Devolder in 2021, specializing her solo practice in estate planning and probate work.
As an accomplished business woman and marketing expert, Devolder put on her strategist hat and started brainstorming new areas of law where she could innovate, improve, and expand her legal services.
BUSINESS QUESTIONS
Devolder first reflected upon her passions and strengths to better understand areas she would find joy, not only in her career, but in her life.
What do I want to do that is new and different?
How am I going to be different from other firms in estate planning and probate?
Where do I want to spend my time and who do I want to be around?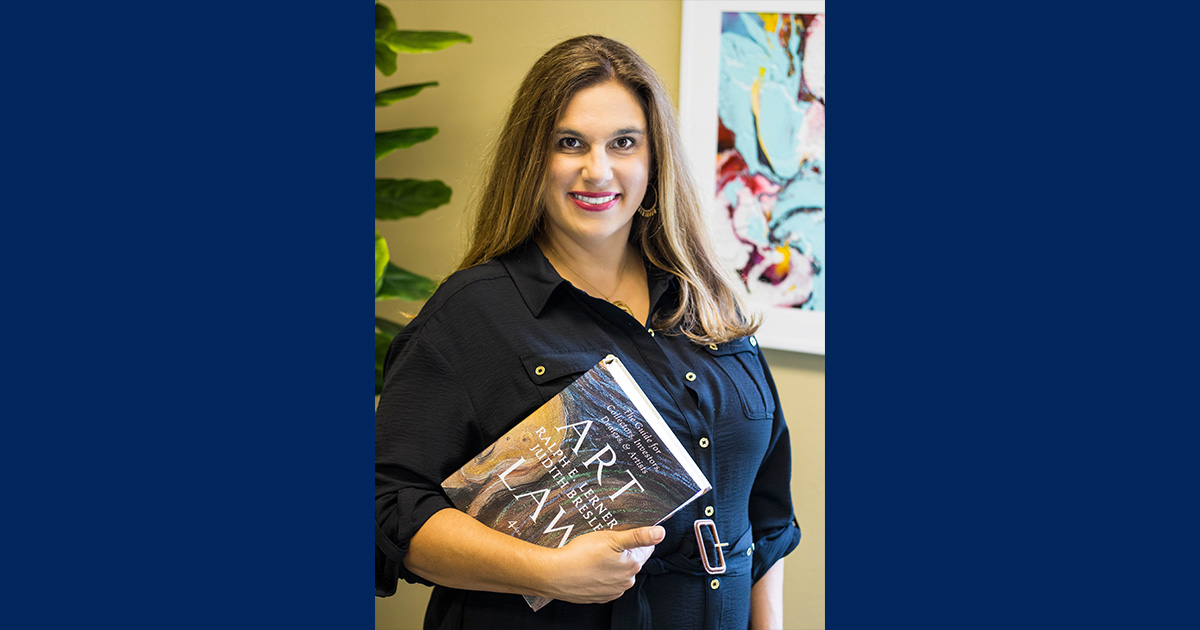 It didn't take long for Devolder to see that her love for the arts could enhance and expand her business.
"I had always had an interest in art," stated Devolder. "My aunt, Barbara Gallagher, was a fairly well-known artist in Alabama. In 1984, she took me to the Kimball Museum of Art in Fort Worth and talked to me about the different types of art, the different art movements.movements. I remember her
showing me the brush strokes on a 16th century portrait of Hendrick III by Mabuse - that's when I was hooked. From that time, I have always gravitated towards artists."

That includes Kevin Townsend, a high school boyfriend who is now a professional artist (www.kevin-townsend.com); college friend Inness Hancock, a contemporary watercolorist in New York innesshancock.com); John Donahue, a Charleston sculptor (ideasinmetal.net); and Mishou Sanchez, an artist and architect who is the past president of the Gasparilla Art Festival (studiomishou.com). Devolder insists that artists bring an interesting perspective to any conversation, as well as a certain depth of culture to a relationship.

"I love being around creative people and have tried my hand at creative pursuits, but that is not my true strength; I am much better at legal analysis and drafting. I do find it exciting to apply my creative side to the law and to help people who are creative."

But it was her Aunt Barbara's influence and experiences again that were the guiding light in figuring out how to
connect these two passions.

"I grew up hearing about the problems my aunt or her artist friends were facing: a sale gone wrong, an unfulfilled contract. I tuned into the legal problems faced by artists and collectors: a gallery's creditors claiming
ownership of displayed art, damages incurred in shipping, art lost by a gallery, heirs who were misled about value, or trying to figure out whether the surviving spouse or the decedent's trust actually owns an art collection."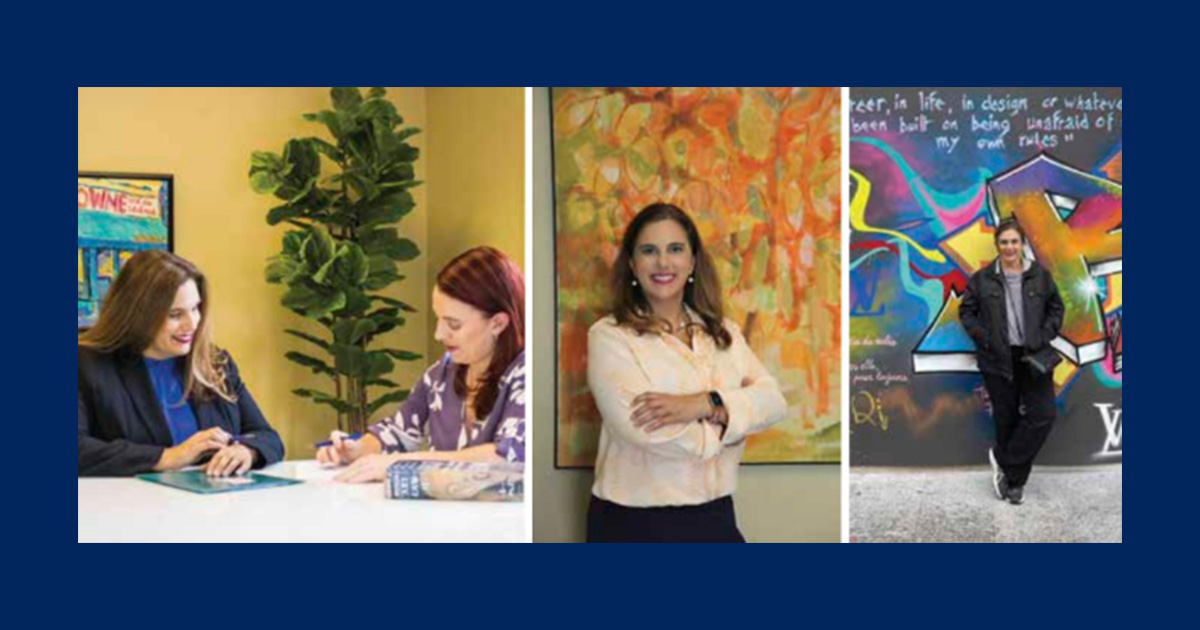 ART + LAW = ART LAWYER
Everything fascinated Devolder about being an advocate for artists and collectors: making sure their life's creations or art collection would be handled with professionalism, expertise, and care.
She started by learning what she needed to know about Art Law, building a library of Art Law books and resources at her fingertips. Then she started networking with galleries and artists to make sure she fully understood their legal needs.
Her earnest desire is to protect artists' legacies so that the value of their artwork can be maximized during their life and beyond. It is in that relationship where she feels she can help heirs manage their collection. And there's much to consider.
"How do we ensure who holds the title of artwork and how do we help preserve the value of a collection for a person that has been collecting it over time? I find, time and again, that many estate planning clients haven't put a lot of thought into inventorying their art collection and things inevitably get lost," explains Devolder.
"Many times, it is a parent who is the only person who knows where these valuable items came from, their value, and how to sell them."
Devolder explains how things from a parent's collection, including visual artworks, Persian rugs, antique furniture, or that rare baseball card collection that gets forgotten, creates a challenge for an inheriting child, who might lack the information to establish provenance, or ends up calling someone unqualified to see 'what's this worth?' She says these challenges can be avoided or at least minimized if the original owner has a completely cataloged, inventoried, and documented his or her valuables.
LAWYERS ARE LIFE-LONG LEARNERS
For Devolder, it wasn't until after law school that she truly appreciated the body of knowledge she had to learn, and how invaluable that is to her now.
"I think one of the biggest surprises for me after law school was how much we really used every single class to be a good attorney," declared Devolder."In art law, I use the skills and knowledge needed to do this kind of work from lessons learned in lots of law school classes – Contracts, Wills and Estates, Business Organizations, Equity and Remedies, and Property Law. There are a variety of classes that you need to be an effective attorney.

"When you have a complete legal education that gives you a really solid foundation in those subjects, then you are truly prepared to practice and grow in your legal career. And if you couple some extra-curricular activities, like Law Review and Client Counseling, with that learning you have gained an even more valuable education."
FINDING THE JOY
Devolder finds happiness in her goals and aspirations. Looking ahead, she hopes to create a firm that can comprehensively answer the needs of Floridians in estate planning, probate, taxation, land issues, and valuable
personal property, like artwork, throughout central Florida. That's where she says she would like to take her career.
She finds joy every day in her children: her daughter, Sophie, 11, and son, Anthony, 7, both busy in school and doing great academically - even after surviving the pandemic and being homeschooled for over a year.
The most recent joy ride was a three-day Paris 20-year reunion trip with two of her college roommates! The friends enjoyed everything about Paris, and loved recreating 2002 photos during a 2022 photo shoot at the Louvre! #collegeroomates #parisisalwaysagoodidea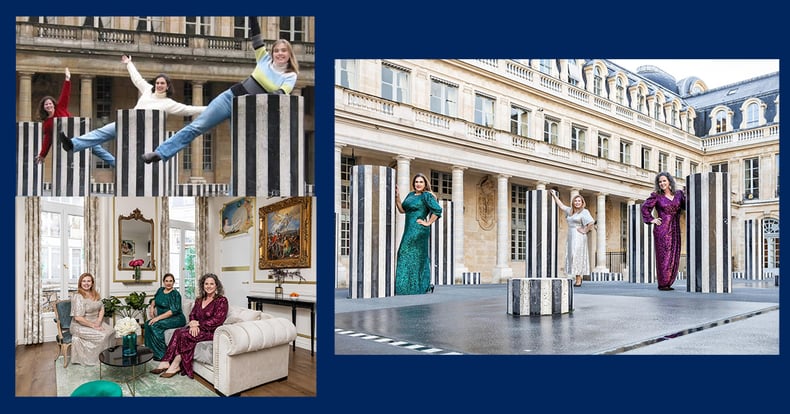 Photo credit: Susanna Martinez Photography