Cooley Graduation Keynote Larry Nolan: The Wonderful Beauty of the Law is Change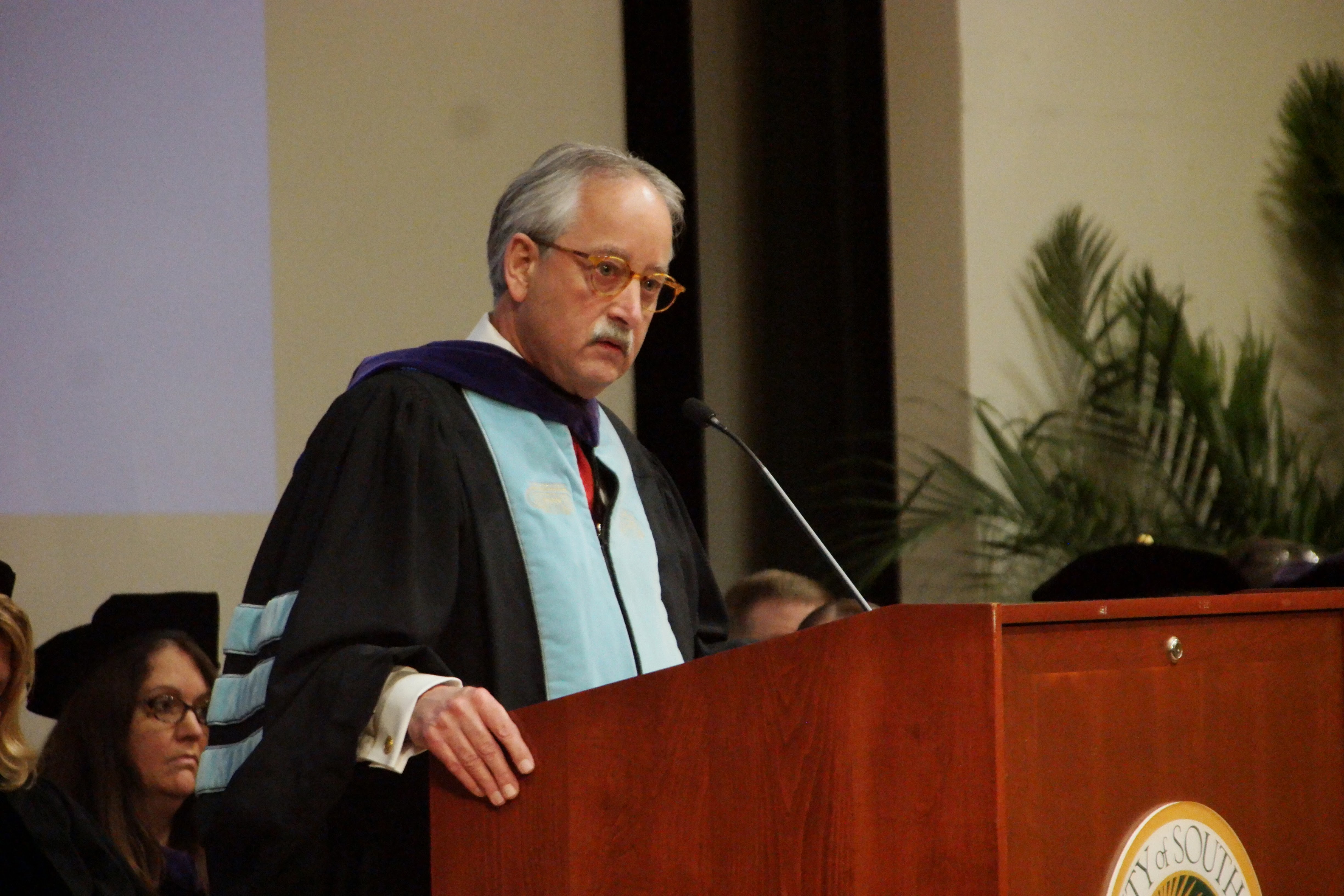 The Tampa Bay campus of Cooley Law School honored 43 graduates during a commencement ceremony held at University of South Florida's Marshall Center. Students received their diplomas during the ceremony for earning their juris doctor degrees. Cooley 1976 graduate, Board Chair, and State Bar of Michigan President Lawrence P. Nolan was the keynote speaker. Below is his speech and advice to the newly minted attorneys. This blog originally posted on January 17, 2017, on our old blog site.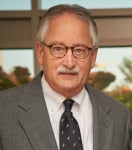 Four months ago, as President Don LeDuc mentioned, I was sworn in by the Chief Justice of the Michigan Supreme Court, Justice Robert Young. The Chief Justice prefaced his remarks prior to swearing me in by stating that I would be the last State Bar President that he would be swearing in. He didn't elaborate.

The official news hasn't hit the streets yet, but I suspect that you will be reading very shortly that a new justice will be elected as Chief Justice of the Court. It signifies to me that every journey started eventually comes to an end. We are constantly reminded that nothing lasts forever. It seems like my journey as a lawyer is always just a beginning, as an old chapter is laid to rest. I recall sitting where you are sitting here today.

I found the joy in graduating from law school in the first class at Cooley in Lansing, Michigan, back in January of 1976. But the joy was not in just getting law school over with, but rather in reaching my goal to become an attorney. Becoming an attorney was a goal that I had set early in my childhood, maybe not unlike many of you. Congratulations! You have now succeeded in so many ways to reach your goal. You have sacrificed a lot to get here.
Remember, however, it's not about just reaching a goal. The journey continues. You will continue to be challenged. The bar examination is next. Winning your first trial may be just around the corner. Writing your first brief, your first appeal, your first complaint, are all first encounters along the journey. The joy of being a lawyer is that the journey really never ends. It just continues to change along the way.

The only one thing constant in being a lawyer I can tell you is change. Adaptability is the key to survival. Charles Darwin said, "It is not the strongest of the species that survives, nor the most intelligent, but the one most responsive to change." The wonderful beauty of the law is change. You will always be challenged to think, and to use the foundational building blocks that you leave law school with to be thoroughly analytical.

As you already heard, I was admitted to the first class of Cooley Law School back in January of 1973. It was a night class. Everyone had eight to five jobs during the day. I had the good fortune of getting a job as a law clerk working for the only minority law firm in Lansing. A year or so later, I was able to get a job as a security officer in the Michigan Court of Appeals. I never lost sight of the big prize. I was focused. I was determined and I was happy. I felt like I had never learned so much, especially after my first semester. Then again, after my second semester and then I realized that going to law school and being a lawyer was a continuum of learning. That, my graduates, is the journey.

After graduating in January 1976, I went into practice on my own immediately. Much has changed from that date, now more than 41 years ago. I was appointed to the Thomas M. Cooley Board of Directors in 1984. I have served continuously for the past 33 years. I was elected Vice Chair and then Chair of the Board approximately six years ago. I always considered it a privilege and a gift to serve. I am, and have always been, a big proponent of access to legal education. Cooley's admission policy allows that mission to exist and be flexible enough to meet the individual student needs.

I got involved in my local Bar Association politics and then eventually in State Bar Association politics. I felt like I had a duty to let people know that Cooley Law School produced lawyers with a legal education second to none. I was on a mission. Nobody was going to talk about Cooley Law School not being as good as the other law schools in the state or the country.

But enough about me. This is not about me. This is not my day. My day in the lights was four months ago. It's now time for me to carry out the most sacred goals of this great profession at, not only the state, but also at the national stage. Today is your day. No one else's. Today is special, for you have reached a goal in your journey of becoming a lawyer. In just a few moments you will receive a paper called a degree. President LeDuc and I have signed that piece of paper certifying to the world that you have become an attorney. Enjoy it. Bask in the bright lights. Go out for dinner with family and friends, for tomorrow comes only too quickly.

Tomorrow it is time for you to go to work. It's time on the continuum of becoming a lawyer to your journey of studying for the Bar exam. You cannot over-study for the Bar. There is no such thing. And you cannot begin to continue this journey too soon. Someone once said "The nicest thing about the future is that it always starts tomorrow." Your future is tomorrow. You owe it to yourself and everyone, including me, President Don LeDuc, and this distinguished faculty, to pass the Bar exam on your first attempt.

My father was one of 13 children growing up in Belfast, Northern Ireland, in the early 1900s. They had no I-Pads. They had no cell phones, knew nothing about blogging, tweeting, Facebook, YouTube, match.com, or instant messaging. He immigrated to Quebec at 14, then to Montreal, then Windsor, and eventually the United States. Nothing was easy for him or my mom. He was not formally educated with degrees, diplomas, and the like.

He did have, however, several sayings that stuck with me through my life. One of my favorites was "Keep your nose to the grindstone" and "Don't get mixed up with no rubby dubs!"

For years, my siblings and I debated the true definition of a "rubby dub," only to ultimately conclude that it meant someone who couldn't comprehend or appreciate what you were doing. In essence, work hard to attain your goal, and don't get sidetracked. Another one of my favorite sayings is, when he would tell me that, "When the circus comes to town, don't let the man with the balloons go by." Think of that. So when you have struggled and sacrificed, and have reached your goal, take advantage of the preparation and excitement of being at the circus because one the balloon man goes by, the next time that you see him again is when he is all out of balloons. Seize the opportunity. It is here. It is now.

My dad never graduated from high school, but he always was prepared for the time that opportunity presented itself. Nothing, and I mean nothing – not talent, not intelligence, not high LSAT scores or GPA, not money or influence, will ever take a higher place in your life than preparation. Preparation, yes preparation, will allow you to pass the Bar exam. There is no substitute. It will serve you well through life to be better prepared in knowing the facts, in knowing the law, and in knowing and understanding people.

Secondly, "When you get there, remember where you came from." Third, a Winston Churchill quote that's one of my favorites, "Never, never, never give up!" Giving up is not an option for you. I said, giving up is not an option for you. You have come too far. You have sacrificed too much. You leave here with a special degree. Make those who supported you all these years proud.

More importantly, make yourself proud of who you are now, what you have become, and know that you are in a special place. Congratulations, and good luck. You are the future of this great profession. I'm very proud of all of you. Good bye. Do good and great things, and accomplishments will be your personal and professional reward.

God speed, and may the words of an old Irish blessing be always with you.
May the road rise up to meet you.
May the wind be always at your back.
May the sun shine warmly upon your face.
And the rains fall softly upon your fields,
And until we meeting again,
May God hold you in the palm of his hand.