Arturo Alfaro: Path from Spanish Language Interpreter to Legal Advocate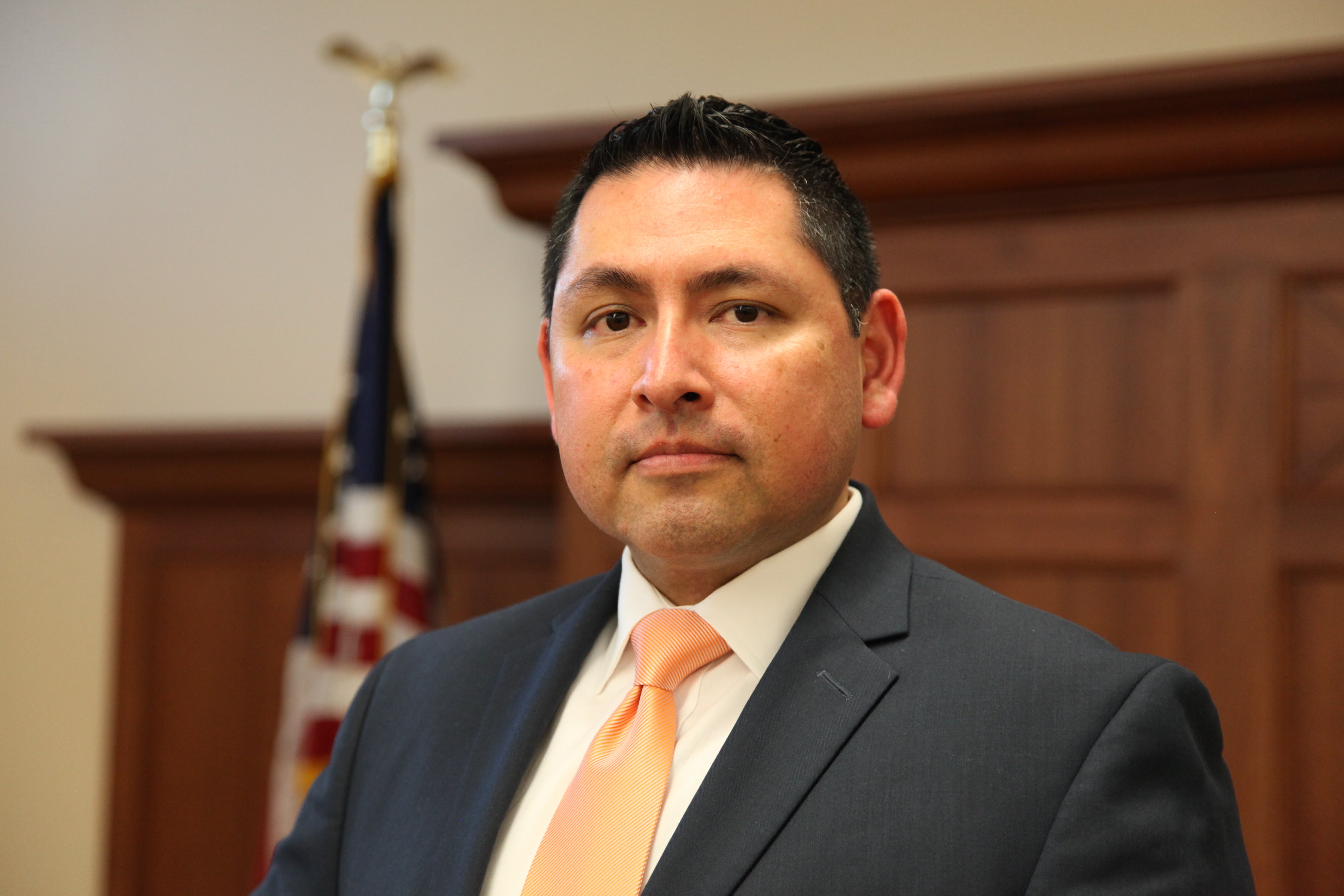 Arturo Alfaro came to law school in a very non-traditional way, as a Spanish language certified interpreter for the state of Michigan. His first assignments found him working in the Oakland County Circuit and District Courts.
"I remember always helping people in the legal proceedings," recalled Alfaro, "whether it be the judge, the attorney, the plaintiff or the defendant. Many times I would find myself being the only link between all the players in the courtroom. The funny thing was that the barrier wasn't in understanding the language, it was understanding the legal concepts. Did a immigration verdict mean freedom? Did the statement mean 'no points' on my drivers license in a speeding ticket case? They just didn't understand what it meant to them."Motivation to ServeHis time in the courtroom and seeing how much confusion and misunderstanding happens to those who don't have the education or the skills to protect themselves, moved Alfaro to change directions from interpreter to attorney. He knew that he could be more help if he was on their side of the table.

"I thought to myself, I would be more help to people as their attorney," stated Alfaro. "I could help explain what actually was being said in the courtroom, and what it would mean for their family, their property, and their life."

The motivation to serve others has been a calling for Alfaro throughout his life. As an associate minister with Mount Zion Church in Clarkston, Michigan, he works daily in outreach programs, primarily for the Spanish speaking community, to aid those who are suffering, need help making major decisions that affect their families, and assist those who are facing legal troubles.

"In every way I've been able to help, I could only help more knowing the law," proclaimed Alfaro. "I didn't want to be the one just relaying the message. I wanted to be the messenger."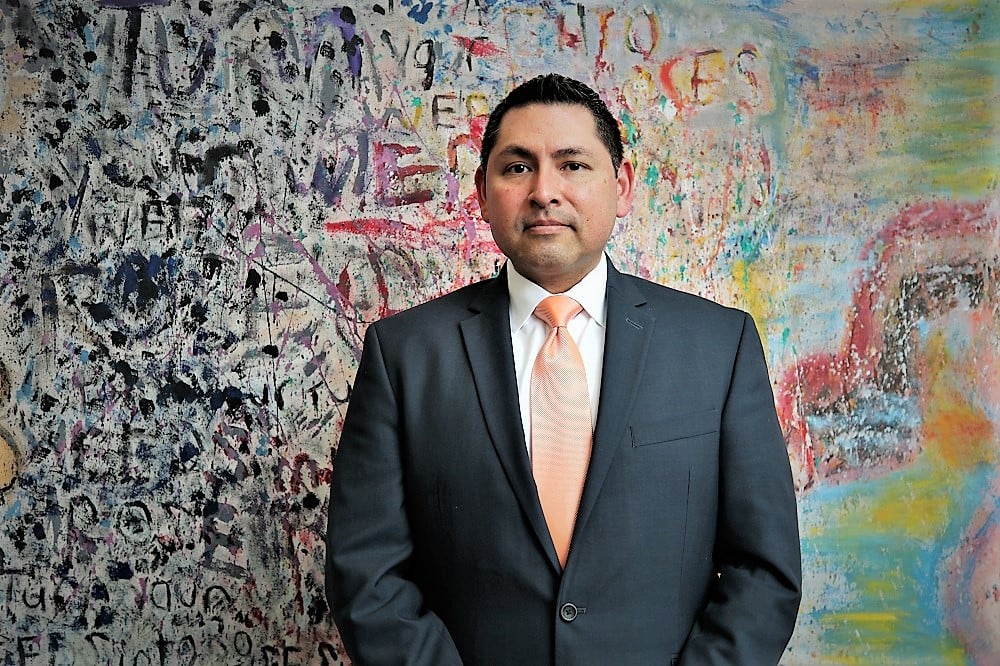 Life is a Balance
As a part-time student for the past three years, Alfaro is the first to say it hasn't been easy balancing work, family, and law school - but a calendar helps.

"It's never easy; there's a lot of choices and there's a lot of priorities you have to set," stated Alfaro. "You have to make choices on a daily basis. I try to set up time for my family. I try to set up my time for school. I scheduled in my appointments with those I am helping in the church. Balancing becomes a skill. It's something you develop. I have learned how to be more efficient in my study, in my reading, in my preparation of class materials out of necessity."

Despite his schedule, Alfaro still chooses to be involved at Cooley. It's a given that law school requires a deep commitment to your studies, but he also believes it is as essential to build connections with people.

"It is important to learn who it is you will be working with once you are out in the legal profession," schools Alfaro. "That's why I chose to be involved. I am engaged with the Christian Legal Society, which has been a core support group for me during law school. I am also involved in student government and the moot court program. All of these organizations build on the skills I will need once I am in the profession."
Prepared to Help
Alfaro also believes you have to be prepared in order to be the best advocate for the people you serve.

"When you are out in the profession, there are going to be many instances where you have to argue motions or stand in front of a judge to make a presentation or make your case for your client," explains Alfaro. "You need to be ready, and that doesn't happen overnight. You need that experience and training. That's why I have taken advantage of what we have here at the law school as far as the skills training in competitions and programs. Participating in moot court was extremely important to me."

That philosophy has worked well. Even as a first year student at the time, competition judges were very impressed with Alfaro's ability to think on his feet and his preparedness on behalf of his clients. In that competition he advanced through the first rounds, quarter finals, semi-finals, and all the way to the final competition. The judges stated that the reason they felt Alfaro had the edge to best over other arguments is because he included and connected other possibilities that were not in the cases. They felt he looked and sounded like a seasoned attorney who had been practicing for years.
making Connections
Alfaro has always appreciated the level of interaction the law school has between the students and the faculty members. He feels that connection also got him an invitation to be on Law Review, work in Oakland County's court system, and gave him the edge as the recipient of the Ralph Freeman Memorial Scholarship award.

"I know that (the faculty) have a genuine interest in who I am as a person - not just as a student," stated Alfaro. "That makes a big difference, because as I continue to develop my abilities and my career here in the law school, I have found in many instances, it's the conversations that we have with each other that have helped beyond these walls. They know me personally, who I am, what I do, and what I am all about. It is those conversations where they are able to bring opportunities, talk about other programs, and tell me about different openings in the legal profession."

The skies the limit for Alfaro as he looks at future plans upon graduation. Although he came to law school to pursue a career in immigration law, he's learned in law school that there is a plethora of areas where his skills would be instrumental in fulfilling his mission of service.

"I've been exposed to so many areas of law," said Alfaro. "I've valued every one of them. I still have to finish my third year of law school, and in the meantime, I am just taking the opportunities as they come. So, only time will tell."
Family Time
Time with family is something Alfaro truly enjoys and makes a priority. He and his wife, Andrea, a technical recruiter, have three active girls, 10-year-old Ella; Lilly, who is seven; and Francesca, 14 months. Despite the challenges, the family relishes their time together and support each other in every way.

"My older girls love to read and being big sisters to the baby, and helping mom and dad with everything we do," says Alfaro with pride. "They love to swim, they love to dance, they love to have music around. There is always someone making music at home. I play guitar and bass guitar, not only at home, but in my work services."
The family also enjoys quiet and reflection time, including dreaming about places they might visit around the world once dad finishes law school. One of the first places they want to visit is Mexico City where their "Abuela", or Grandma, lives. But for now, they are all content to visit Grandma and Grandpa in Florida, when they vacation and over school breaks.

Alfaro is happily moving along this law school journey, taking it all in, and believing every experience he has had, and every experience going forward will inform meaningful direction, not only for his legal career, but for his family, and in life.