Alumni Networking Events More Than Just Mixing & Mingling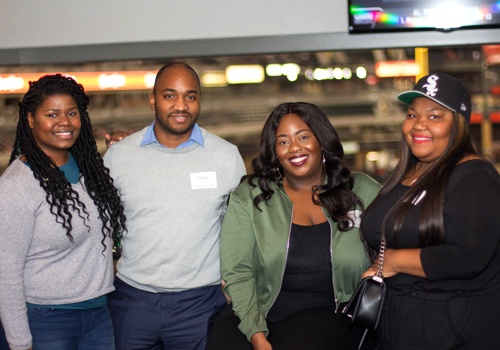 Western Michigan University Cooley Law School has been holding networking events around the country for decades. Not only do our graduates enjoy getting together to talk about old times with lifelong friends they made during law school, they also find out what is new at the Law School. There's always something going on.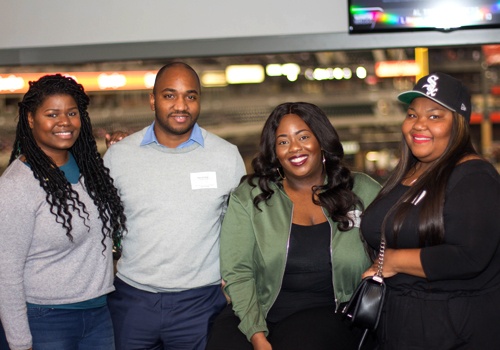 Typical conversations start with what they've heard about lately, like hearing one of our professors in the media or the fact that the WMU-Cooley Innocence Project freed yet another wrongfully convicted person from prison. Then the conversation usually gets around to the topic of "What ever happened to Professor What's-His-Name?" and then the endless discussions and memories of the great times in the halls of their beloved law school.
Those hallways have changed over the years, but the memories are forever in the hearts of our graduates. The Alumni Office has made hundreds of visits throughout the years, and our graduates make a point of joining us, or even hosting, our gatherings throughout the United States and abroad.
We have hosted alumni events in almost every venue, like ballparks, hockey arenas, golf courses, law office conference rooms, museums, train stations, brewpubs, wineries, and diners. We have networking receptions every year in some locations because there are large groups of Cooley graduates in those areas --places like Miami, New York, Washington, D.C., Toronto, Dallas, Chicago, Indianapolis, and several cities in Michigan.
The Lansing alumni reception is usually held in early November, following the annual meeting of the Alumni Association's National Alumni Board. This year, the reception was held at the R. E. Olds Museum.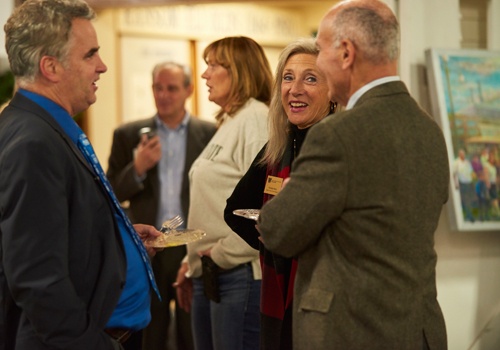 It gave our graduates something really historic to talk about! The museum is a hidden gem across the street from the Lansing Center. It houses old cars and Olds family memorabilia. Guests were able to stroll through the museum enjoying refreshments and casual conversations.
---
Alumni networking events are always open to our graduates. Membership in the association is not required to attend these events. Joining the association is easy though. Membership is only $10 for recent graduates, and $35 per year after that. We have also added two more levels of membership – a three year term for $100, and a lifetime membership for $350.
Membership or event information is available on the website or by email at alumni@cooley.edu. Keep an eye out for an event coming soon to a city near you!