Cooley Graduate Adriannette Williams: Fighting for Justice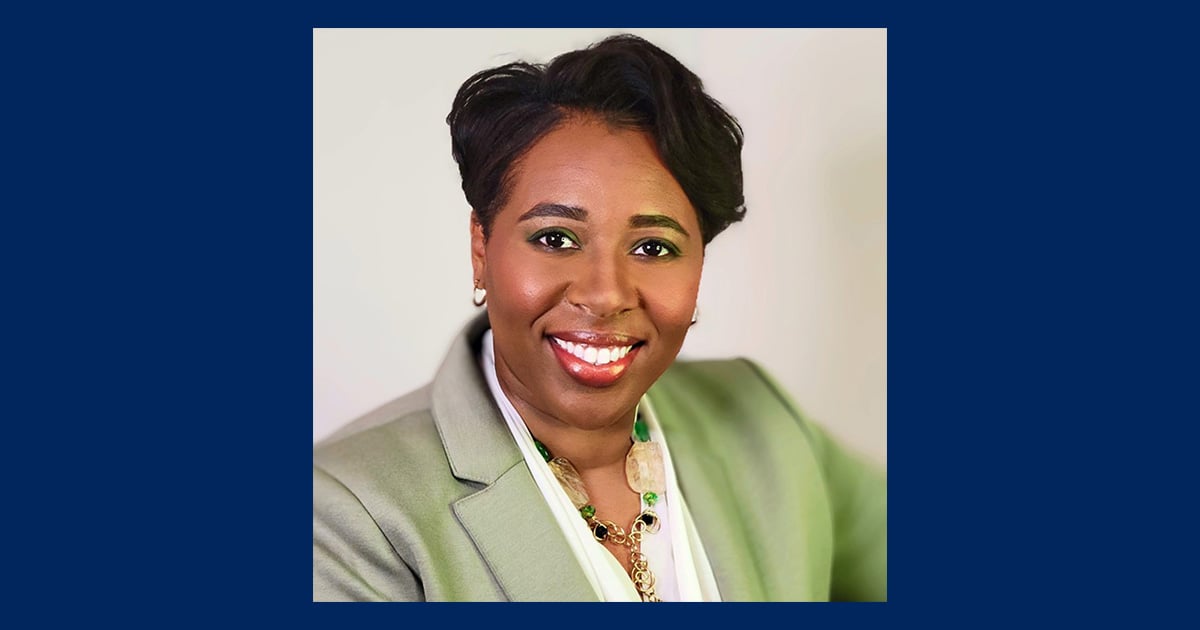 Adriannette Williams fights for justice as a George Floyd Foundation founding board member, updates The Florida Bar handbook and is now the DEI connector for students and faculty at Lincoln Memorial Law School.
As a founding board member of the George Floyd Foundation, Adriannette Williams will forever remember marching alongside the Floyd family during the March on Washington 2020, fighting for justice and marking a national civil rights movement that will be etched in the history books for years to come.
"At the time (August 2020), I was not thinking about making history. I was just thinking about what was right. I felt like it needed to be done," said Williams. "We talk about being great, but if you really want to be great, you need to start with people. You need to serve people humbly, serve them with respect and give them your best."

When George Floyd was murdered by a police officer in Minneapolis, Minnesota, in May 2020, Williams (Hughes Class, 2016) knew she couldn't idly stand by. She connected with a Cooley graduate who was an employee of nationally recognized attorney Ben Crump and brainstormed with Crump and his team on what they could do to not only help the Floyd family, but also fight for justice.

Floyd's murder, coupled with the Covid pandemic, marked a tumultuous time in U.S. history. While working for the Florida Bar, Williams was responsible for regulating the practice of law and holding attorneys accountable for wrongdoing. But now, the job was about holding police officers accountable for their actions.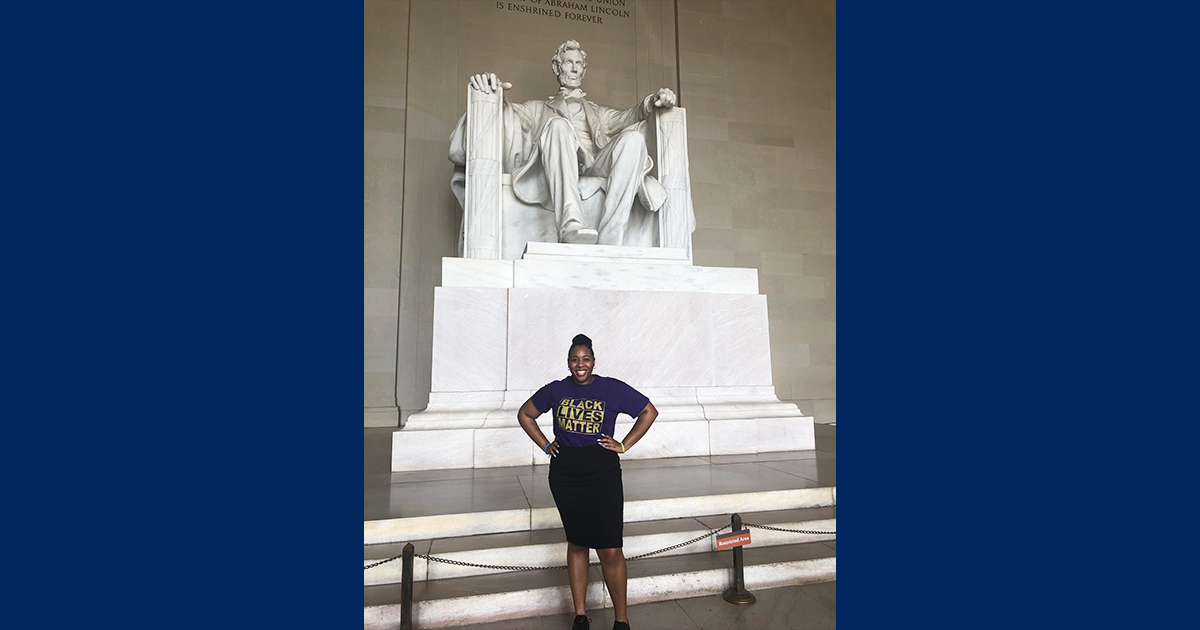 "We hold our attorneys to a very high standard, but we don't hold our law enforcement to that same standard. When people are in trouble, law enforcement may be the first agency to assist them," she said. "Every occupation has bad actors, and law enforcement is no different."

Williams joined other "boots on the ground" volunteers who coordinated numerous funeral arrangements for Floyd, helped with funeral security and passed out water to the thousands who waited hours in line to pay their respects. It was then that she had a conversation with Floyd's brother, who invited her to be a founding board member of the George Floyd Foundation.

During her tenure with the foundation, Williams oversaw contributions donated to fund grassroots action efforts, managed scholarships for undergraduate law students, facilitated philanthropic events for various organizations, including foster homes, and organized community events across the nation.

"The family wanted to make sure the money that came in actually went toward keeping George's legacy alive and ensure other people who were fighting for justice were supported," said Williams. "The family wanted to ensure that the funds were appropriately allocated to produce the greatest gains for social justice.

"It is crazy when you think about it," said Williams. "When I reminisce about my time with the George Floyd Foundation, I know my contributions are etched in the history of moving the needle forward regarding social justice in the United States."
FLORIDA BAR ACCOMPLISHMENTS
Before encountering justice work with the George Floyd Foundation, Williams worked for the Florida Bar Association as assistant director of professionalism. While at the Florida Bar, she rewrote The Professionalism Handbook.

"It's important that lawyers understand professionalism. Lawyers must make ethical decisions on a daily basis. Professionalism, ethics, competency, and accountability are necessary traits for members of the legal profession whether they are novice or experienced practitioners. The Florida Supreme Court sets the standard and members of the Florida Bar must comply."

Williams said her proudest moment while at the Florida Bar was traveling throughout the state of Florida to train attorneys on different issues and being part of a panel that helped push the removal of the mental health question from the Florida Bar application.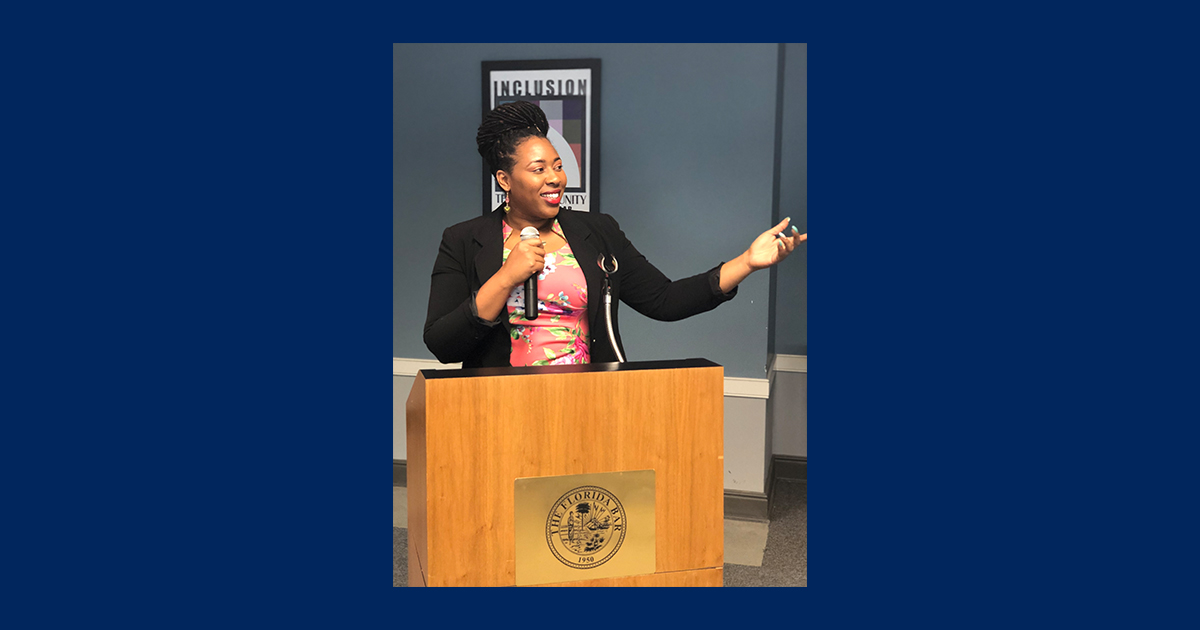 "The removal of the mental health question was done to assist applicants," Williams said. "Asking applicants if they have been diagnosed with a mental health issue is unnecessary as it may cause applicants to shy away from treatment rather than to seek treatment. Because the practice of law is a stressful profession, licensed and future lawyers should be encouraged to seek treatment."
NEW CHAPTER IN DEI
In August 2022, Williams landed a new role that took her to Lincoln Memorial University Duncan School of Law in Knoxville, Tennessee, as the law school's first Assistant Dean for Diversity, Equity, and Inclusion. Williams is the "connector" between the law school and its students. She helps ensure the law school is recruiting and retaining minority students and that the students have support while attending law school.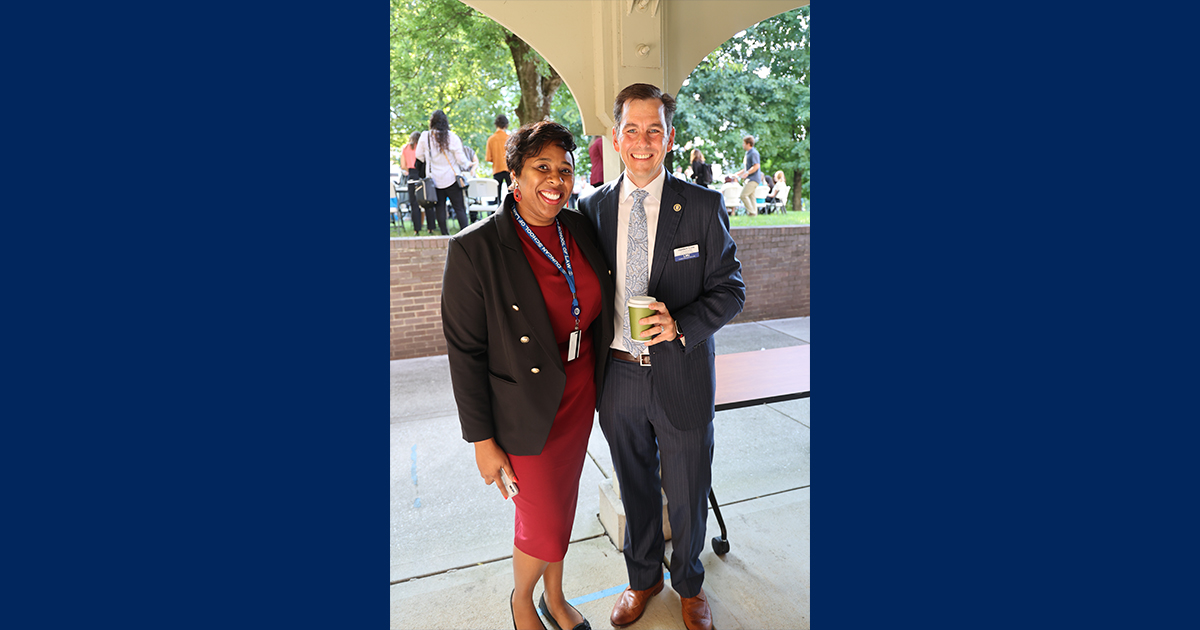 "The role feels like it was made for me," she said. "I talk to the students and faculty. I connect our students to resources. Often, I am the connector between issues and solutions."
"I want to ensure that Lincoln Memorial has an inclusive environment for all students," she said. "This is important because students typically find their lifelong friends during their academic pursuits. It's also important to put underrepresented populations into the practice of law because people engaged in the practice of law should reflect the people we serve."

Williams' goal for the school's DEI program is to increase the school's minority presence for people of color and all underrepresented groups.

A native of Pensacola, Florida, Williams credits her family with instilling the value of hard work and being kind to those around you. She enjoys traveling and spending time with family. With a passion for airplanes, she hopes to become a licensed pilot in the future.