WMU-Cooley Graduate Jon Kohler: Leading Plantation Broker in USA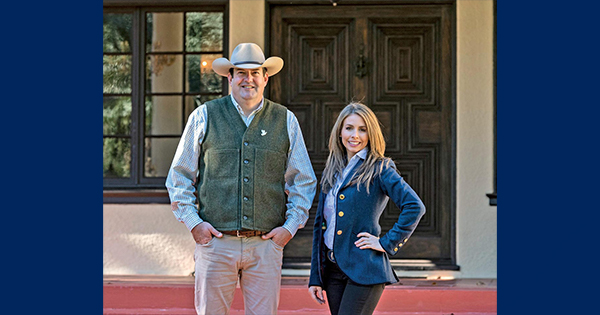 WMU-Cooley Law School graduate Jon Kohler (Adams Class, 1997), is the founder of Jon Kohler & Associates, the #1 plantation brokerage in the United States. Kohler attributes the work ethic and education he gained at WMU-Cooley Law School with his continued success. Read below Mr. Kohler's interview with writer Adam York in this Dec. 6, 2016 blog.
---
Q: How did you end up at WMU-Cooley Law School?
A: After undergrad at Florida State University, I interned for Florida senator Sherry Walker in her senate office and law firm. She was the youngest state senator at the time and a neighbor to my ranch today. She went to Cooley, and literally flew up there with me and told me this is where I was going to law school. They still remember her as a student years later because of her country accent.
Q: Tell us a bit about your time at WMU-Cooley.
A: I actually graduated in fewer than three years in 1997. I was president of the Cooley Outdoors Club and met some lifelong friends from this experience. I sold Barbri Bar Review Courses while at Cooley. One of the funniest memories I have about my time there is that in one class I wrote a business plan on essentially what I am doing now and only got a C! Haha. I bet the professor never thought I would become the top plantation broker in the country. I believed getting paid on a commission basis as a broker rather than hourly as an attorney. It was a no-brainer. The major reason I went to law school was to learn how to broker large tracts of land and be the best broker one could be.
Cooley was very, very tough. In undergrad, I wasn't a very focused student. Cooley is what I needed to build my confidence and learn how to be assertive. It was very hard work, and they never took the pressure off, even for seniors. You had to really want it, and badly enough to graduate. I was in the top half of my class, but I didn't feel special. I received the "Book Award" in Evidence, which is a big deal since you received the best grade in the entire class. I remember watching the OJ Simpson trial a lot during my time at Cooley – maybe I watched too much of the trial on TV while I was going through law school!
Q: What did you do after you graduated from WMU-Cooley?
A: I had no problems whatsoever with the Florida Bar and Montana Bar. The Cooley education was excellent, and I seemed to have quite a knowledge advantage over other recent graduates from other schools. I always felt I had a much better education than any other recent graduate I encountered, and they always seemed very impressed.
Q: Tell us about your business, Jon Kohler & Associates.
A: Jon Kohler & Associates specializes in selling plantations, ranches, and high quality timberland, primarily in Florida, Georgia, and Alabama. We've recently brought our services into South Carolina. Over the past 25 years, we have developed a specialty brokerage, such that we represent the major landowners and investors in the plantation niche. We are best known as the preeminent source of knowledge of high-quality land investment opportunities and for representing the very top properties in this niche.
Since the "market-reset" of 2008 alone, we have closed nearly 200,000 acres. Examples include some of the most prestigious plantation sales in the Thomasville/Tallahassee and Albany markets such as Disston (twice), Greenwood, Longpine, Southern Heritage, and Nochaway, as well as holding title to the largest timberland sale (Rock Creek/Molpus) in the Southeast in eight years.