WMU-Cooley Dean's Fellow Sarah Tanner: Leading with Character and Kindness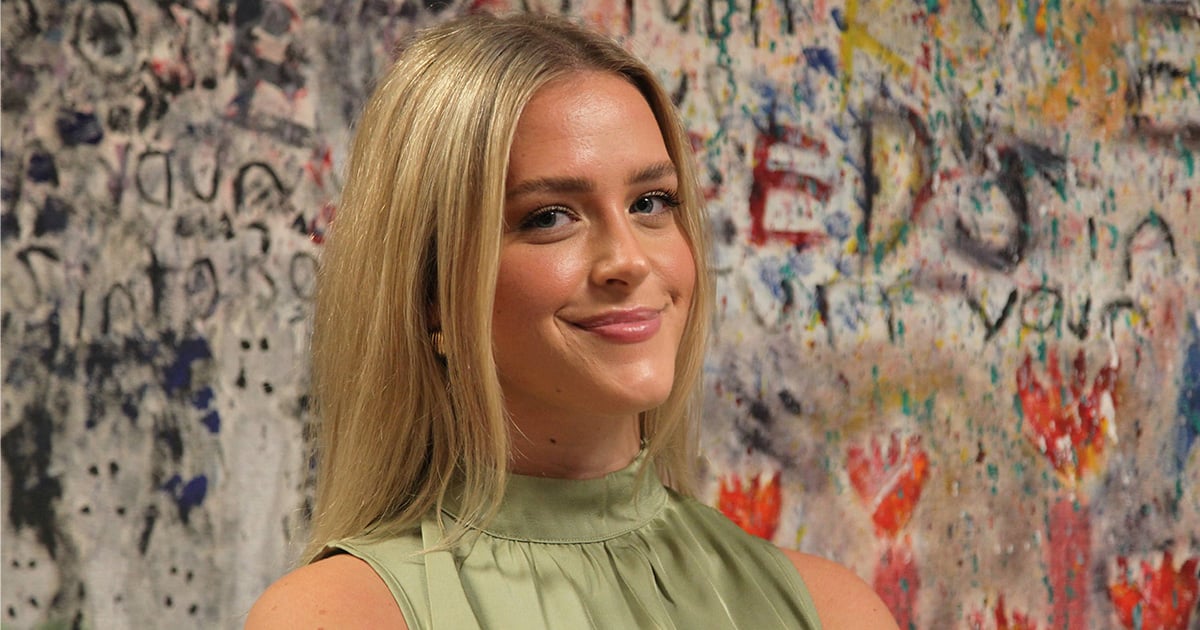 All her life, Sarah Tanner was never one to get herself pigeonholed into one way of thinking. In fact, she always had a healthy love for debate.
"I've always been someone who really enjoys living in the gray area of things," smiled Tanner. "I'm not a very black and white person. I don't think in that way. It wasn't until I was in college, taking my first Introduction to Law class, that I had someone say, 'It's okay to live in the gray area. We should argue about it. What's your side of the argument?'
"All I could think was, wow, I love this. I want to do this forever!"
Then Tanner was off to the races and on the fast track to law school, despite only just graduating from college a year early at 21. She took the LSAT, then got busy.
DOING THE RESEARCH
"I decided I needed to investigate every law school I was interested in attending so I could get a good idea of what the environment would be like," explained Tanner, who didn't have a reference point since no one in her family had an advanced degree.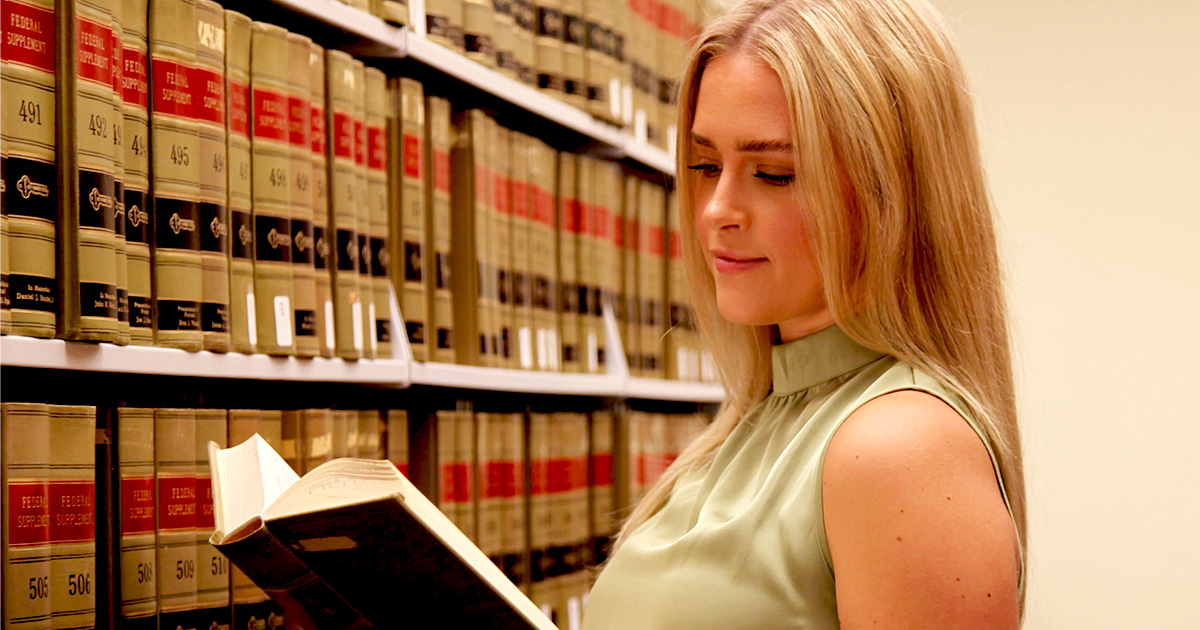 "I made interview appointments with every dean of every school I had applied to, which I don't think too many people do, then sat down with each of them. I tried to get an idea of what the school would be like.
"I even went so far as to find people on Instagram who attended each law school and DM them to ask, 'What's the vibe here? Do you like it?' I asked them a bunch of questions."
When Tanner made her connection with WMU-Cooley Law School, she met with Associate Dean of Students Amy Timmer. She was immediately impressed by how authentic and kind she was, and how she treated her with so much respect.
"She was so nice to me, and answered every silly question I would ask," recalled Tanner. "Questions like whether the environment was competitive, because as much as I like some competition, I don't like a cutthroat environment. Dean Timmer assured me that, at Cooley, students support each other in and outside the classroom.
"The conversation was comfortable. I didn't feel like I was talking to someone in administration, which was my experience with other law schools; very stoic and uniform, like they were reading from a script. With her, it felt comfortable and genuine. To this day, Dean Timmer still answers my questions when I email her."
OPEN DOOR POLICY
Now in her third semester as a Dean's Fellow, Tanner says that she has taken on many of Dean Timmer's traits of kindness when it comes to working with her fellow students.
"I give everyone my phone number at the start of the semester," Tanner chuckled, "and I say, 'Text me whenever.' Sure, maybe I won't answer right away when you text me at 2:00 a.m. in the morning, but if I'm awake, I'll try to answer. I like that. The feeling that an open door is truly an open door."
Tanner remembers vividly how it felt when she started law school. She was so young, feeling nervous, and not knowing how to fit in, or where to go to get answers to her questions. So, she just started asking questions to anyone, anywhere. That's when she discovered how instrumental the Academic Resource Center and the Dean's Fellows were in her law school success. She felt truly supported and appreciated by a great community of faculty, staff, and students.
"I remember not having a clue about something we learned in class. I would set up meetings with Dean's Fellows and SBA mentors all the time my first year. I especially appreciated one Dean's Fellow who was extraordinarily sweet and helpful and taught me how to get to an answer, not just give me an answer. After my experience, I knew I wanted to be helpful just like her, and here I am now, in the position to be answering those questions. It's very fun, honestly!"
KINDHEARTED APPROACH
Tanner believes that it is essential for attorneys to show character and kindness in their work and career.
"As much as I am excited that I am going to be a lawyer, I know that I want to be a human being first," shared Tanner. "I want to approach situations in a way that someone with humanity and a kind heart, not just as someone with an answer. I think that everyone here does. Professor (Matt) Marin would probably invite us over for Thanksgiving dinner if he could."
Her approach is very much appreciated by her fellow students. In fact, many of the students she helped early on as a Dean's Fellow are now eligible to apply for a fellowship. She has had several mentees reach out to let her know that they too want to be a Dean's Fellow because of her.
"That was the most rewarding feeling I've ever felt," expressed Tanner. "Having someone tell me that they wanted to apply because of me; it made me emotional. It was so sweet and kind that they thought of me as someone they wanted to emulate. I was speechless."
CONQUER THE WORLD
Some advice Tanner has for law school students starts with making sure to get involved on campus because it puts you in a position to excel in law school, make life-time friends, and expand your network beyond graduation.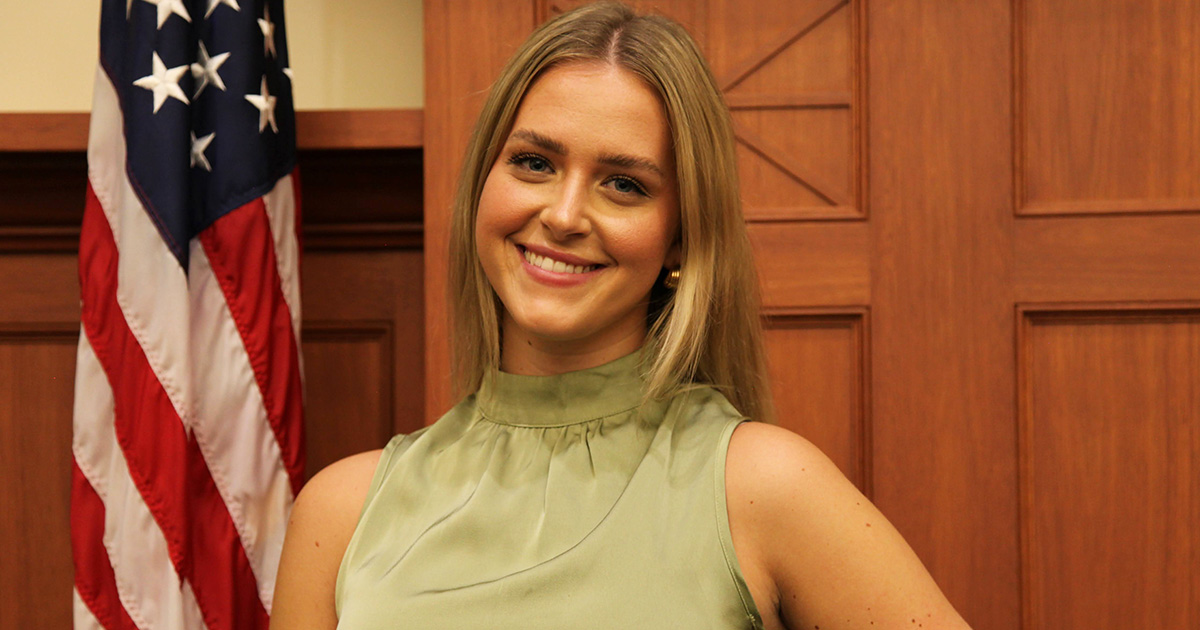 "My first year, I joined the SBA, and I ran for a 1L senate seat, which was exciting and something entirely new for me. Now I'm the vice president of the SBA and I get to plan the Barrister's Ball. Truly, if anything interests you, there's something there for everyone. For instance, I had never done legal research before coming to law school, and learned that I loved it, so I joined the Law Review. Now I am the managing executive editor! I think if something interests you, look for it. And if there isn't something already, make it."
Looking ahead, Tanner is more than excited about a career as an attorney. She loves that she is going to have many career options with her J.D. credential, including something possibly in criminal defense work where she can use her education to help those who made a bad decision, and need help putting them on the right path. But she is not shutting any doors and is open to the possibilities.
"What I love so much about a law degree is that it's so versatile," explained Tanner. "I have an idea of what I may want to do once I graduate, but I know that I could do almost anything with my degree. I have my entire life ahead of me. It's all very exciting to me. I feel like I could conquer the world. I'm going to be 24 when I graduate. That is my entire life ahead of me to do anything. And everything."
LIFE IS AN OPEN BOOK
For Tanner, her love of the law also extends to a voracious love for reading and spending as much of her free time as she can on a beach.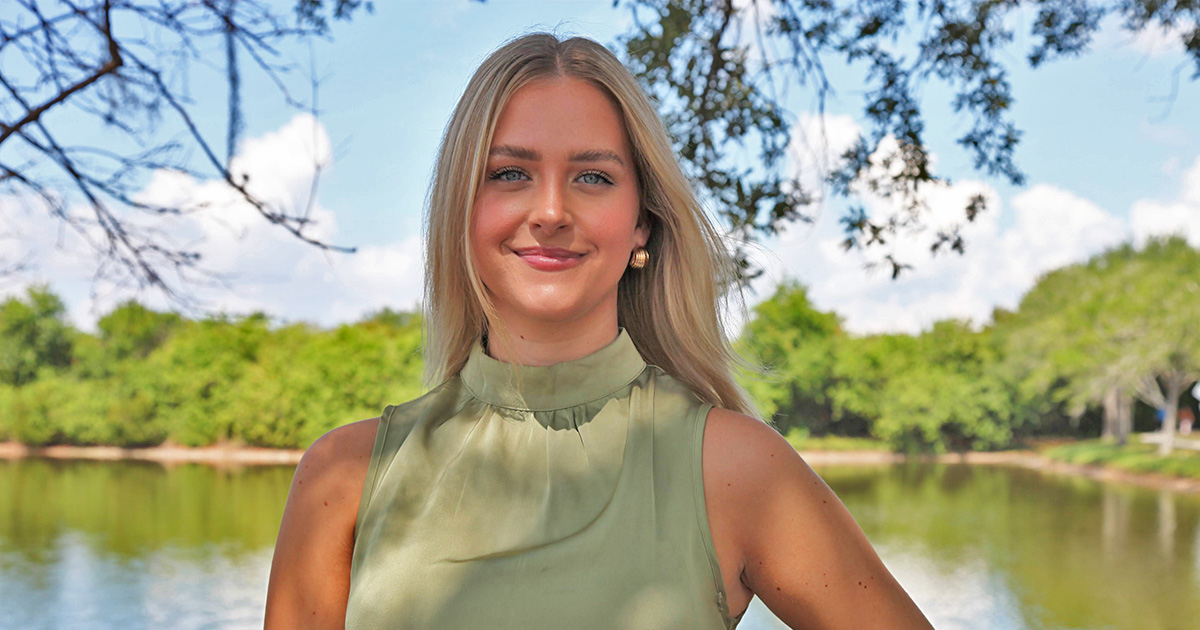 "I've always been a crazy reader. I'm obsessed with getting lost in a book," said Tanner. "Right now, I've been reading about a book a week. I try to challenge myself on how many books I can cram in during breaks. I also love going to the beach. I grew up on the beach, so it feels like home and nostalgic to me. I am a big proponent of nurturing my mental health, so I like to do yoga, meditate, crystals and other healing activities."
What is Tanner's favorite beach? She favors the beaches on Anna Maria Island.
"Anna Maria Island has the most beautiful beach to me, plus it isn't touristy like other beaches. On my last break from school, I decided to go on vacation there by myself. It was so therapeutic and fun. I probably read six books over the four days. The beach is almost like the Bahamas. The sand is so white, and the water is crystal blue clear. It's amazing."