Vaccines. Masks. Mandates and the law. Cooley Experts Weigh in.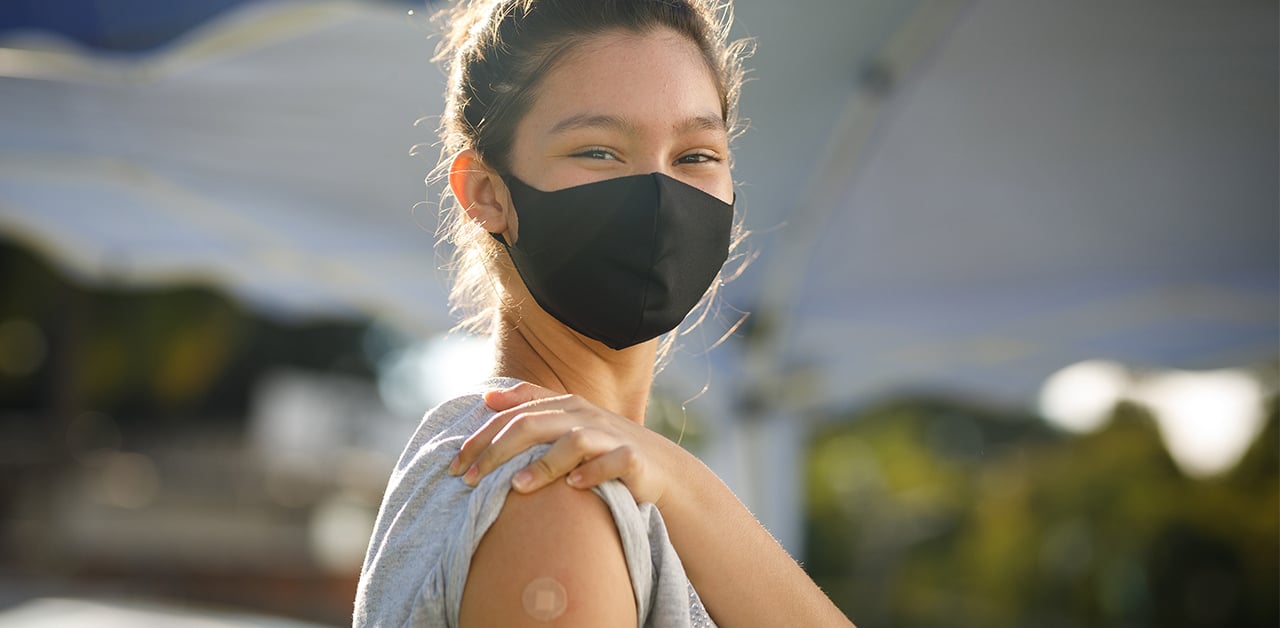 Despite the apparent confusion and divide on the topic of vaccines, masks, and mandates, Cooley professors are very clear about what the law says, and what is allowed, not allowed, and why.
As the country began seeing a spike in the COVID-19 Delta variant at the same time businesses began to more widely open and schools prepared to open for the 2021-22 school year, Cooley professors have been asked by media outlets to share their legal knowledge.
Professor Mark Dotson spoke with WWMT TV regarding individuals' rights to privacy when participating in Michigan's "Vaccination Lottery." Dotson said, "If you want to be part of the lottery, something that you're not required to do, then you don't have to if you don't agree with the terms of service just like any other contract that you might enter into. There is a give and take here. There's a compromise that's being struck here." Dotson also spoke to the legality of businesses and schools requiring vaccination with WNEM TV. He also shared insights with WNEM's viewers regarding how employers could legally charge employees who have chosen not to be vaccinated and WZZM's coverage on more mandates from businesses given the full approval for Pfizer COVID-19 vaccine. "The right to run a business gives you the right to decide who's going to enter your business and who doesn't," said Dotson. "Not as long as it doesn't violate any federal laws or any state laws with regard to discrimination." Dotson also spoke to WXYZ about the lawsuits filed against WMU and MSU for vaccine mandates.
As the nation's eviction moratorium, which was put in place during the pandemic, was about to expire on July 31, 2021, Professor Florise Neville-Ewell spoke with WXMI regarding the need for providing education to both tenants and landlords so they can "adequately tap into resources." Neville-Ewell is founder of the Ten Commandments of Real Estate Law Society (10CORE® Law Society), a 501(c)(3) organization dedicated to educating the public through outreach.
Professor Renalia DuBose, who has served in multiple administrative roles with several of Florida's public school districts, shared her expertise on Florida Governor Ron DeSantis' executive order threatening to withhold state funding from districts who issue mask mandates with Tampa's WTSP TV.
As concerts begin to take place in many venues across the country, Professor Brendan Beery has spoken about the rights for venues to require proof of vaccine or negative COVID tests. Professor Beery also spoke about the legality of Michigan counties issuing their own mask mandates. Professor Beery also explained the legal ramifications of a school district going against a mask mandate on WOOD-TV. "A public health official is higher than a public school district when it comes to these measures designed to curb an epidemic."
Professor Michael C.H. McDaniel was featured in the Detroit Free Press podcast On the Line about what privacy really is and what COVID-19 has and hasn't changed about our understanding of it. General McDaniel explains why national mandates are in legal in a Sept. 10 WOOD-TV story and on WLNS-TV.
Professor Jeffrey Swartz speaks out on federal vaccine mandates on a Sept. 10 Bay News story.