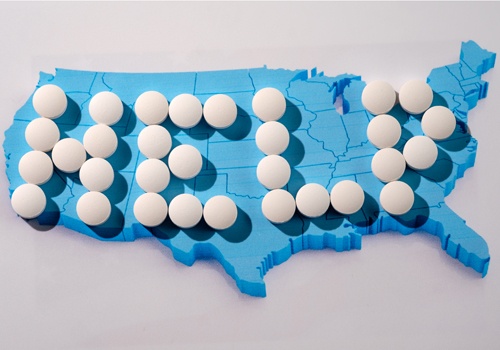 In 2016, over 63,600 people died from drug overdose in the United States – more than the number of people killed in the entire Viet Nam War. In October 2017, President Trump declared our current drug epidemic a public health emergency driven largely by opioid drugs. This emergency designation was renewed on January 23rd.
Please join us on February 15th as Western Michigan University Cooley Law School presents "The Opioid Epidemic: Finding Solutions to a Public Health Emergency." The WMU-Cooley conference will run from 1:00 p.m. to 4:30 p.m. at the law school's Lansing, Michigan campus, located at 300 S. Capitol Avenue. There is no cost for this event. This half-day conference will feature an expert panel of dynamic speakers, including:
Hon. Linda Davis, 41B District Court judge, chair of Governor Snyder's Prescription Drug and Opioid Abuse Commission, and President of Families Against Narcotics.

Brandy McMillion, Assistant United States Attorney specializing in opioid fraud abuse and detection.

Lauren Rousseau, WMU-Cooley law professor and President of the Northwest Wayne Chapter of Families Against Narcotics

Tish Vincent, Director of the Lawyers and Judges Assistance Program of the State Bar of Michigan

Ashton Marr, Program Manager of the Washtenaw Recovery Advocacy Project at Home of New Vision, Certified Peer Recovery Mentor, and person in long-term recovery from opioid use disorder.

Judge Linda Davis is the founder and president of Families Against Narcotics, which currently has 19 chapters in Michigan with another launching soon in North Carolina. This nonprofit organization provides education, resources, and support to individuals and families impacted by addiction. It also operates a program called Hope Not Handcuffs, which partners with police departments and volunteers to assist addicts seeking recovery into treatment. Since Hope Not Handcuffs first launched in Macomb County in February 2017, over 800 individuals struggling with addiction have been connected with treatment through the program.
---
Attendees will be provided with general information about the opioid epidemic, information about what our state and local governments are doing about the crisis, and how the epidemic is impacting our community, including the legal community.
Find out more about WMU-Cooley Professor Lauren Rousseau and how heartbreak has motivated her to tackle the opioid epidemic and addiction on many fronts.