Jan E. Strand: Cooley opened a whole new world and gave us this amazing opportunity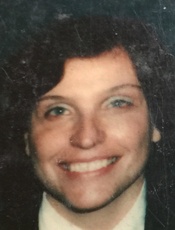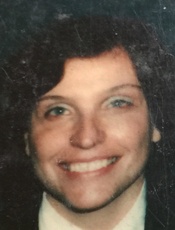 I entered Thomas M. Cooley Law School after an established career as a high school English teacher, one of the few career options for women at that time. I had three young children at home when I started making the drive to Lansing from Grand Rapids, when Lansing was WMU-Cooley's only campus option. It was interesting times, and I wanted to do more. I wanted to be an attorney.
I remember graduating in 1984 on a frigid and blustery snowy Michigan day in January, but nothing would have stopped me from attending, short of the closing of I-96 and the grounding of all planes. I remember our guest speaker that day, S.I. Hayakawa, then President of San Francisco University, turn U.S. Senator in California from 1977-1983. Dr. Hayakawa was a key figure in the anti-war movement demonstrations in the 1960s and 1970s. He marched side-by-side with SFSU students.

He was also an author of many books; his most famous, reprinted many times, was Language in Thought and Action. I had a first edition of the book that came from my mother's collection. I gently laid it out with my things to take with me to graduation the next morning for him to sign. In my rush to get my children ready in the morning, I forgot the book! I couldn't believe it. I was so upset with myself.

I was still berating myself when I got to school and started making my way to the large classroom where our graduation was to take place. I hopped onto the elevator and suddenly noticed that I was on the same elevator with Dr. Hayakawa, Judge Brennan and Dean LeDuc! I was honored to have Dr. Hayakawa as our keynote, despite the fact that some of the younger classmates right out of college didn't even know who he was.

My graduation day memories resurfaced recently after reading the recent Benchmark Alumni magazine story about my fellow classmate and friend Rosemarie Aquilina. Those same feelings of pride I had at graduation came back to me. It is clear "Rosie," as her close friends in law school called her, has inspired many women today by allowing Victim Impact Statements under grueling circumstances in the Larry Nassar case, but she has been dispensing justice for a long time. I am very proud of Rosie for all of her success and applaud her hard work and commitment. She did a terrific job. So did Janice Cunningham. Both articles were inspiring.

There is no shortage though, now and then, of distinguished women and Cooley graduates leading the charge in equal rights. Back in the 1980s, Grand Rapids women like the late attorneys Rosemary Scott, Jean McKee and Margaret Chase, plus famous women like Justice Sandra Day O'Connor, all helped pave the way for women.

Those law school memories and friends forged are something you never forget. I remember in our Freshman year at Cooley, famed San Francisco attorney Melvin Belli (1907-1996), "The King of Torts," was in Lansing trying a wrongful death/medical malpractice case in Ingham County Circuit Court. Our carpool walked over to court to observe this guy try a case. Some of his famous clients were The Rolling Stones, Muhammad Ali, Tony Curtis, Margaret Mitchell, and Jack Ruby, the man who shot Lee Harvey Oswald. Belli won over $600 million in judgments. He was a large flamboyant man in his red silk lined black jacket and red monogrammed handkerchief. The case settled, even though the deceased was on his death bed before negligence cut his life slightly shorter. This was a big deal for us!

I remember back then that we registered for classes by filling out a paper form and dropped it off in a cardboard box with a slit cut out on the top in the library. Low tech. No hacking. Grades were posted on large bulletin boards under our exam numbers. You had to wait until the crowd thinned out before you could find your grades. All lecture notes in class were hand written (no laptops) until you thought your hands might fall off.

Students also communicated with each other by handwritten notes, folding it with the other person's name on the front and pinning it to a large bulletin board on the library front desk/counter. A good friend who worked there said at night when it was slow and the student staff got bored, they would read everyone's private message to amuse themselves. The next day the notes were all perfectly aligned in neat rows instead of scattered around on the board. They did a poor job covering up their "crime."

The law school building (a converted Masonic Temple) was kept immaculate. Maintenance people were scrubbing everything, including the stairs, all the time between classes. A/C came in our second year after a hot summer the year before. I believe it would be hard for students today to imagine while they enjoy the law school's state-of-art facilities at all of its campuses.

I want to stress how happy and fortunate we all were when in 1972 former Justice Thomas E. Brennan founded the Thomas M. Cooley Law School in Lansing. So many people like me in West Michigan could now commute to law school. Before that, there were four law schools in Michigan, all on the East side (three in the Detroit area and one in Ann Arbor), way too far for us to commute from West Michigan where we had homes and families.

Since then WMU-Cooley has opened up a whole new world to people like me and gave us all this amazing opportunity for which I will always be grateful.
Jan E. Strand
Attorney at Law
Portland, Oregon
(Licensed in Michigan and Oregon)