Dean's Fellow Jacob Goss: Helping Others is a Lifestyle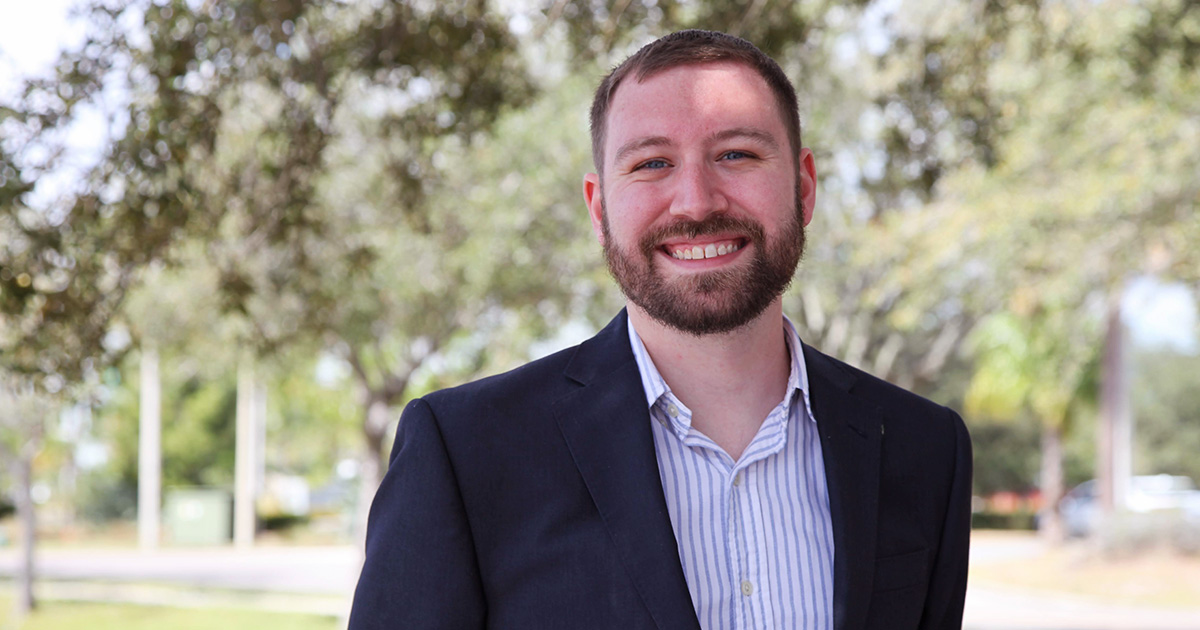 As a Psychology major, Jacob Goss started looking into careers in the mental health field. Yet, the more he investigated the field, the more he had reservations, especially after getting a regular dose of the day-to-day from his girlfriend Jessica Meyerson, a licensed school counselor. The one takeaway he heard loud and clear was that you can't help someone who doesn't want to help themself.
"It was a real eye opener for me," shared Goss. "I had to be honest with myself. After hearing Jessica talk about her work experience, I realized counseling in the mental health field probably was not the right avenue for me. I would find it too frustrating."
Goss wanted a career where he could use his skills to help those who wanted his expert advice. A legal career rose to the top. "At the time, during Covid, I started seeing different housing issues with people I knew in the West Virginia area, and I decided 'I think that's an area where I can help.'"
He found that younger folks, who didn't understand their rights, were being taken advantage of. "That happened a lot to the student population in the area. They lived under poor or even uninhabitable conditions and weren't able to get assistance from landlords or legal resources. It kind of struck a nerve in me."
He saw the legal profession as a way to help tackle someone's problem head on by working together to achieve a desired resolution.
LAW SCHOOL BOUND
Goss originally investigated law schools in Michigan because he had travelled and vacationed in the State and thought it would be a great place to learn the law. He knew of Cooley Law School from visiting Michigan but discovered that Cooley also had a campus in Florida. That sealed the deal for him.
"Attending Cooley's Tampa Bay campus worked out well for me and Jessica because she had a job there and her family also was in the area," shared Goss. "I figured it would be a great opportunity to try things out, explore another region, and spend a few years with her family in the Sunshine State. Honestly, near the end of my 2L, I fell in love with Florida, and we've made the decision to stay."

Although the decision was made to stay in Florida, Goss still acknowledges that he appreciates the changing seasons in Michigan and in his home State of West Virginia.
"I do love falls in Michigan; you just can't beat it," declared Goss. "I miss the leaves changing. My family likes to send me photos of beautiful ombre forests, and I respond with, 'Well, it's still green here, but at least it's warm!'"
Despite growing up on a farm in rural West Virginia, Goss knew that he was going to spread his wings once he was on his own. He would tell his parents, "I'm not a rural country boy, I'm a city kid at heart!"
"I wanted to be in a place where there's more going on, there's more people, there's cultural diversity, and a lot more opportunity to interact with different people," explained Goss. "I knew I wanted to branch away from rural America. But I will always want to go back to visit. It's like a little piece of home."
LEARNING TO BE A LAW STUDENT
Lending a hand has always come naturally to Goss, so it was no surprise that he gravitated toward being a Dean's Fellow during law school.
"I really enjoy helping people," stated Goss. "I started off doing Dean's Fellow type work back in high school as a teaching assistant for my 10th grade science teacher. Then I was a teaching assistant for my small group communication's professor in undergrad, and now I am a TA for Civ Pro I and Property I at Cooley."
Goss enjoys guiding people to understand difficult and complex material. "It makes me feel good whenever I can see that light in their eye, where the hazy confusion clears, and they suddenly get it. They are so grateful."
Learning to be a law student is a process everyone must go through according to Goss.
"I had a student mentor my first year," said Goss. "Stephanie Ray was great. She helped me understand the process of learning to be a law school student, and the process of running through your briefs and understanding your cases and making sure you know the material before going to class so you can interact with the professors. In only a couple of meetings, she instilled that in me. From that point on I started doing great and excelling. Once I had the opportunity to apply to be a Dean's Fellow, I knew that was for me. I thought what a great way to give back to someone else."
Be kind isn't just a bumper sticker for Goss; it's how everyone should be, especially when you are able to help.
"We're a beacon of hope for some students," explains Goss. "Dean's Fellows are here whenever a student feels uncomfortable reaching out to a faculty member. Honestly, we are just another student trying to get through our classes. I am happy to help clear things up and guide them to resources and a path of better understanding."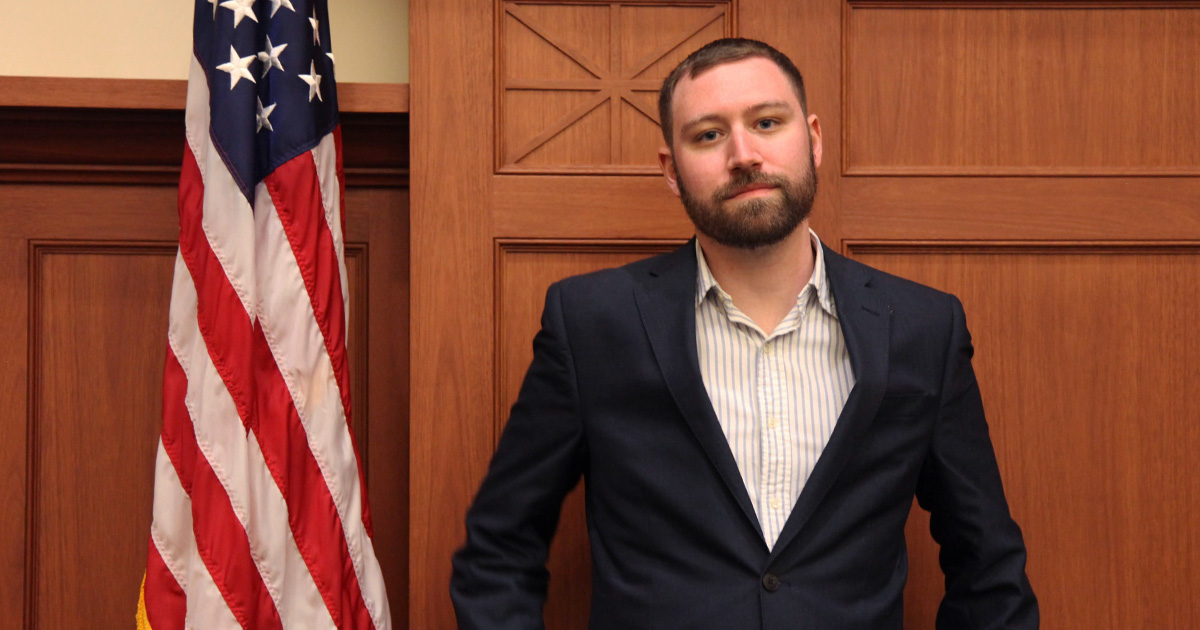 CAREER ON THE HORIZON
With only one more term left for Goss before graduating from Cooley, it's a great feeling to know that he has a job waiting for him.
"I work at a Real Property firm as a law clerk now, and we've already talked about employment after I pass the bar in July. They mentioned the possibility of bringing me in as an associate attorney. I can't believe I'm at this point though. Just a few terms ago I was stressing about my future, and now I can relax and look forward to a great job and career ahead of me."
Free time in law school is limited for Goss, but if he has any spare time he likes to be outdoors.
"I'm a big hiking, camping kind of guy," smiles Goss. "When I lived in West Virginia I used to like to mountain bike, but that isn't in the cards right now. I enjoy off-roading with ATVs and bikes here or going to live music events or traveling. Sometimes it's nice to play a video game for a few hours. Really, my interests are just 'go with the flow!'"
If Goss were to give new students any advice, he would tell them to take advantage of the scheduling opportunities that Cooley offers; from the number of classes you take, to taking classes weekdays, mornings, or evenings in Tampa.
"If you're the type of person who needs to understand the workload and get accustomed to things, you can start off with a lower credit amount, and still graduate in a timely fashion. Or if you start to get ahead, take advantage of that because staying on top of things will make you more confident going through your classes."