David Malson Proud of Top 100 Firm's Diversity and Inclusiveness Efforts, and Work-Life Balance Programs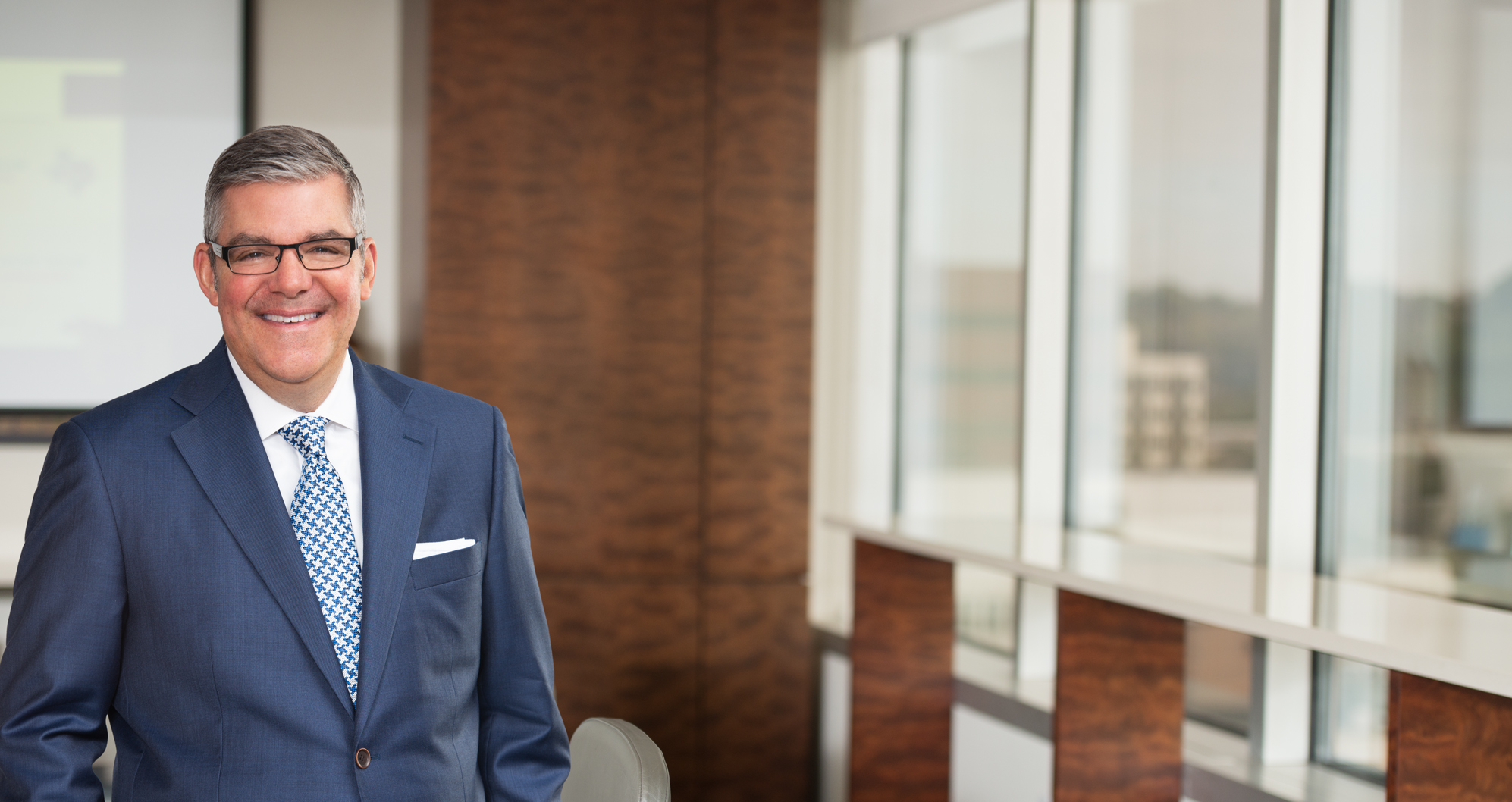 David Malson, by anyone's standards, personifies career success and a meaningful life. But Malson would say it has been his dedication and commitment to building balance in his life and forging strong relationships that has guided him, both personally and professionally. Those friendships span 10-30 years, or more. All have been meaningful, from his loving relationship with his wife, Lynn, and their five daughters, to the countless friendships he has made over the decades, including trusting relationships with his work partners, co-workers and clients.
PROUD OF law firm
Malson takes great pride in his workplace, and for good reason. Not only is Barnes & Thornburg LLP a Top 100 national firm with over 600 legal professionals and locations in 14 offices in nine different states and the District of Columbia, the firm is also very committed to striking a balance between high quality work for its clients and ensuring its workforce has a balance of health and wellness.
Barnes & Thornburg regularly finds itself ranked nationally as a Top Workplace and appears on Best Places to Work lists year after year.
Malson is deeply involved in and proud of the firm's diversity and inclusion efforts. The simple mission, he stated, is "to hire great talent from all backgrounds and then work together as a team to create an environment of inclusion that fosters retention, training, promotion and empowerment such that all are positioned to succeed."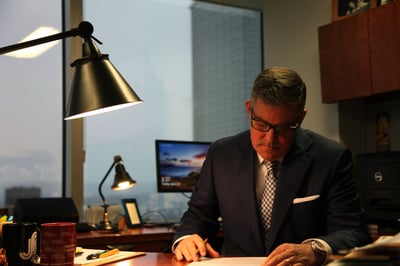 In an Aug. 7, 2017 Savoy Magazine story about the firm, Managing Partner Bob Grand stated, "We are very action-oriented as a firm, and our approach to diversity and inclusion is no different. We aim to align the business of diversity with the business of the firm and send a clear message, both internally and externally, that diversity and inclusion contribute directly to our business goals and top-line revenue and, most importantly, are qualities that are valued by firm leadership, attorneys at all levels and our clients. We are continuing to evolve with the modern workforce where the assembly of diverse, engaged teams yield higher levels of employee satisfaction. Having a diverse set of attorneys makes us better as a firm since our distinct experiences and viewpoints lead us to better solutions, better service and a better work environment. Hiring, training, empowering and promoting diverse talent is smart business."
For over 10 years Malson has enjoyed his position with Barnes & Thornburg. He has focused his legal expertise in the areas of estate planning, business succession planning, and legal work for doctors and their practices. He has also committed himself to volunteering and giving back to community. He fondly remembers the friendships he has made while doing service, especially as a young adult interacting with other families and children — and "balancing everything that life threw at him."
Even though Malson, like most people, has "seen a few curveballs along the way," he has kept life's balancing act of family, faith and work in harmony.
Work-life balance
"Work-life balance is something I have strived to put at the top of my list in terms of the every day and the every week. It's how I wanted to handle my life," recalled Malson. "But it wasn't (his priority) until a colleague of mine, Woody VandenBosch, my mentor, opened my eyes to what was really happening. One day he closed the door to my office and gave me a little sage advice.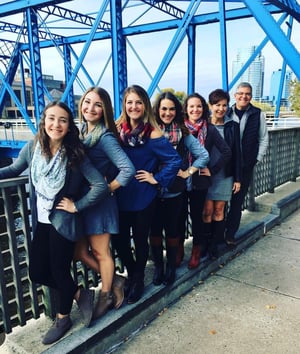 "He first let me know how much he appreciated how hard I was working. He then let me know that he knew I had a wonderful wife, two (at the time) lovely daughters, and that he thought it was important for me to learn how to balance my commitment to my family (the appropriate time to spend with my family), while at the same time, to learn how to manage quality work and meeting deadlines."
That caring piece of advice stuck with Malson, and it's advice he has shared with many other colleagues along the way.
Malson chuckles over it now, but recognizes how young attorneys all too easily can find themselves spending more and more time working, thinking that is the only way to get ahead.
"Now that I'm in my 33rd year, I still look back at that conversation as a pivotal time for me. I knew at that moment that I would spend the rest of my life making sure to prioritize a work-life balance, and to remind others younger than me of this truth. It's the only way I know for people to be healthy, productive and happy."
A good work-life balance at Barnes & Thornburg includes supportive programs and policies like a 16-week paid maternity or paternity leave for attorneys and staff, and establishing a mentoring program where employees can be paired with someone in another practice group department to promote growth and advancement opportunities. Both programs, says Malson, are benefits employees "truly appreciate" and "go a long way in supporting balance at crucial times in their lives."
PROUD HUSBAND
Malson would be the first to give credit to his supportive wife for all he has accomplished in his life, which dates back to when they both attended the Kelley School of Business at Indiana University. Lynn's brothers were responsible for setting them up on their first date.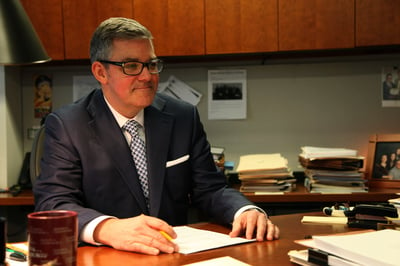 "Turned out to be the most amazing night of my life. That night not only was when I met her, but instantly realized that she was the person that I wanted to spend the rest of my life with!"
Although it was love at first sight for Malson and his wife, he notes that "a relationship has to stand the test of time," adding that it's through shared times, the good and the bad, that relationships grow.
"You learn to talk with each other, support each other, and affirm your commitment to each other," states Malson. "It's one of the reasons why I've had the success I've had today as an attorney; because I didn't get here just on my own. I got here because I had somebody helping me get to this point. Probably more than anything, I think Lynn and I are truly best friends."
PROUD FATHER
Malson's daughters, now ranging from 18-30, have been given free rein to find their own happiness and life success, in their own way and on their own timeline. The parents could not be more proud.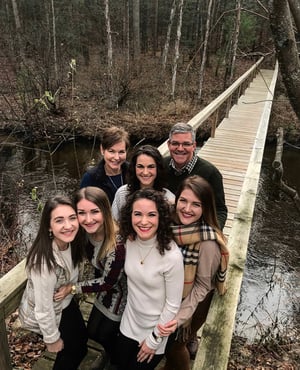 "It's been very interesting being the father of five daughters," smiles Malson. "I have always felt that as hard as I've worked over the years to provide for my family, and as hard as Lynn worked taking care of our family on the home front, we both came to realize how important it was for our girls to understand and know that we were supportive and committed to each other.
"I wanted our daughters to have an ability to come to both of us, no matter what the question or topic. I look at them now and see all five of our daughters have become outstanding young women, successful in their careers, successful in athletics, in music, and all sorts of things that they've done over the years. We never wanted them to feel there were any perceived barriers. So whatever they chose to do, we supported it. We would tell them, of course there is no substitute for hard work, but if that's something that you'd like to try, then we want you to try."
The couple has enjoyed watching each of their daughters excel in every way imaginable, including coaching and managing 50-plus youth soccer teams for the girls growing up. As proud as Malson is of how much his daughters have achieved, it is clear that their great spirit of strength and courage is very much a reflection of what was instilled in them from their parents.
proud of home
Although the couple is originally from Indiana, they both consider West Michigan home.
"I think we initially were thinking that we would live in Michigan for a few years, then eventually move back to the Indianapolis area to be closer to our family," recalled Malson. "Yet the longer we lived in Grand Rapids, and the more our family grew and friendships made, really deep friendships, this became our home. Looking back, I am so thankful that we ended up in West Michigan. It's been an amazing place to have a career, it's been an amazing place to have a family, and it's been an amazing place just to live! The people of West Michigan are unbelievable."
The Future
Does Malson have a plan to retire? He's not sure yet, but he knows when he does it will involve service to community.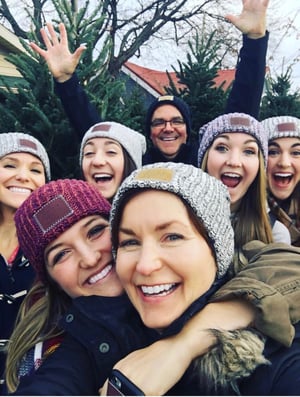 "It's interesting," says Malson, "I'm now actually getting to a point in my career where clients have asked, 'How much longer will we be able to work with you?' And as much as I don't know exactly when I will retire, I feel very fortunate to have a wonderful team that we've assembled here for succession planning. There are a number of people I feel are well qualified to do the work and have excellent rapport with our clients.
"As far as what I might like to do, I have thought about teaching because I thoroughly enjoyed being a guest instructor at WMU-Cooley's campus here in Grand Rapids. The one thing I know for certain is that I will continue to be very involved in my community, as a volunteer and as a mentor. Those are the kinds of things that have always given me a lot of satisfaction."
Malson also knows that, whatever he does, he would like to do it together with his wife, Lynn.
"On a personal level, we both would like to do something where we are giving back," said Malson matter-of-factly. "When we reflect on the many blessings we have had in our lives, we think about what we can do to help create blessings for other people. That's something I never want to lose sight of in our lives."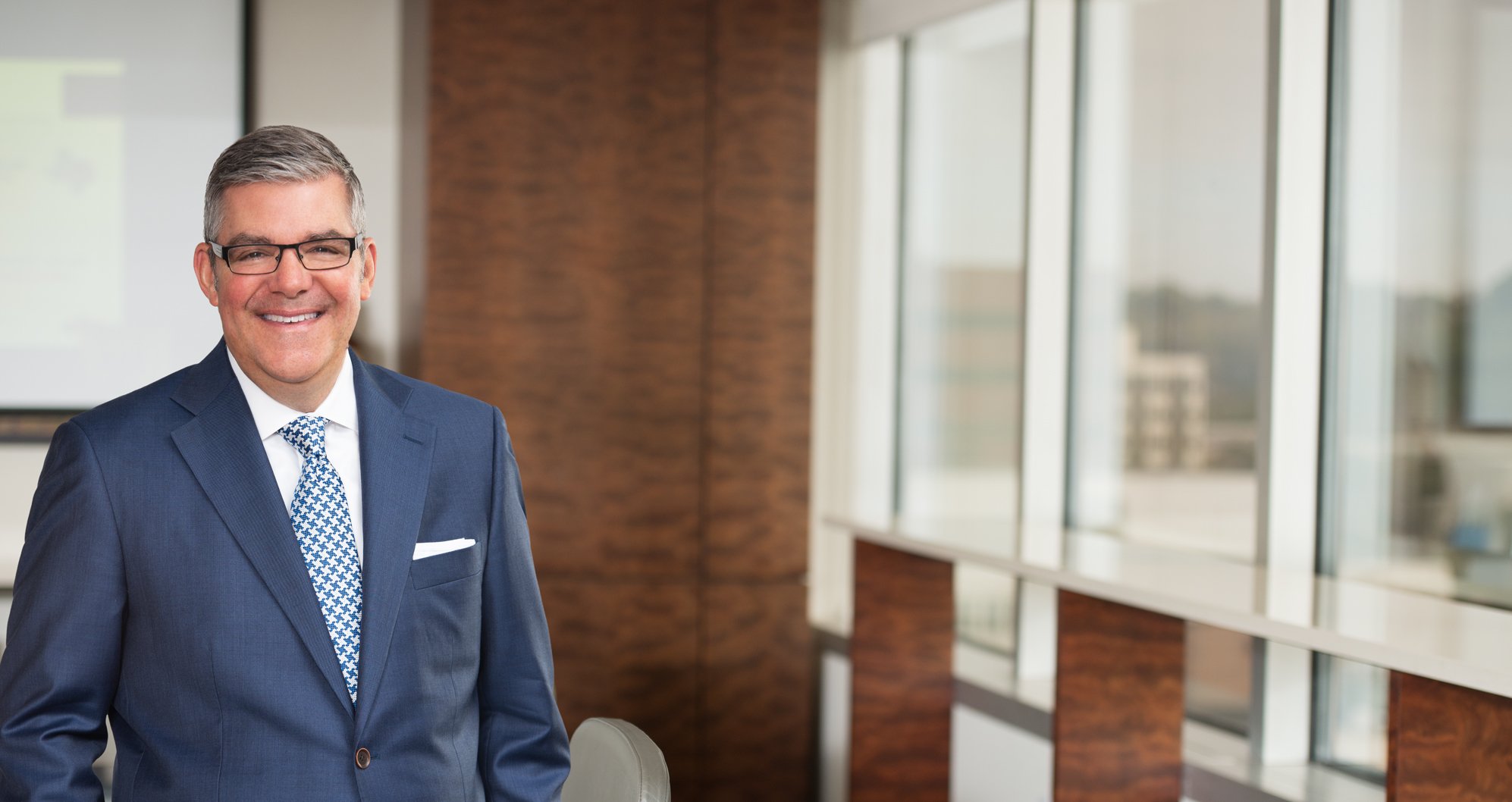 malson's 10 ways to find success in life
It's always a good idea to take advice from someone who has found success in every way. Below are 10 ways Malson believes will lead to happiness and a fulfilling life.
Don't feel as though you have to take a particular direction, always remain flexible
Invest yourself in any job opportunity by being prepared and through hard work
Find balance in all aspects of your life
Find a mentor
Work in a culture of hard work, talent, wellness and service
Keep your relationship with your spouse the most important relationship - always work together, talk together, and share life's events together
Be involved in your children's activities and lives
Be involved in service to your community
Families that travel together, stay together
Involvement in sports teaches you life lessons