Sports Law with Ben Shotten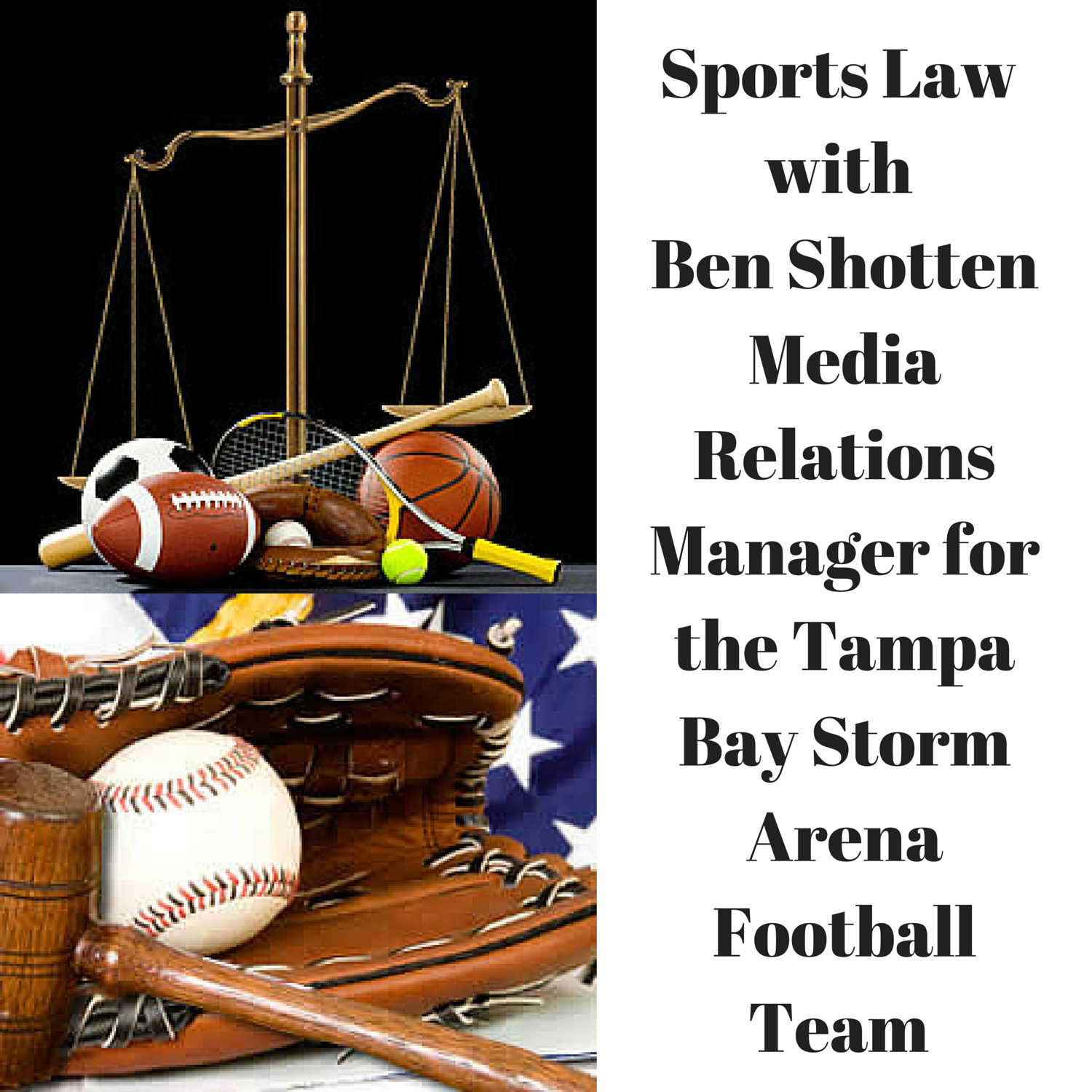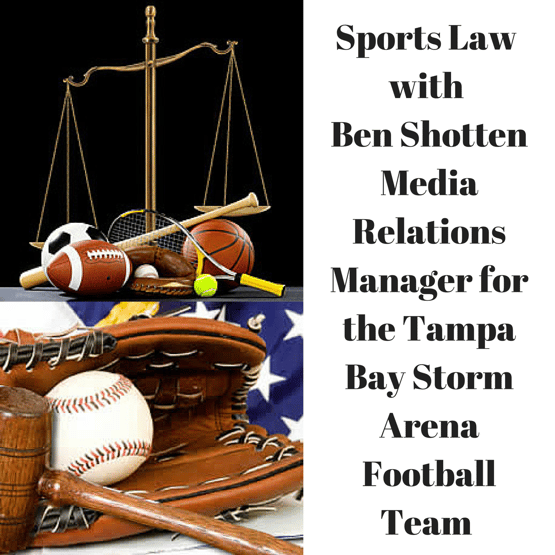 Today in the Law School Insider we explore the journey that Ben Shotten, alumnus of Western Michigan University Cooley Law School as well as the Media Relations manager for the Tampa Bay Storm arena football team went on to find the success he has had in his own legal career.
Ben Shotten always knew that he wanted to be connected to sports law in some way, though it took him some time to actually end up in the field.
While going through law school Ben found that Sports Law as a discipline is really more of a combination of many fields of law. Some of the areas that had a lot of relevance included courses in contracts and criminal law, but there were a number of other elective and required courses that he finds himself reflecting back on today with fondness and appreciation.
As Ben Shotten graduated from WMU-Cooley Law School he first found himself practicing overall law and found quickly that it was not his calling. Instead, he chose to go back to school to get a Masters degree in sports administration.
Thinking back on his own law school experience, Ben Shotten shared that he wished that in his own externship that he would have had an experience with a team or a sports law firm as this would have allowed him to better understand the field in general and may have even opened the door to a broader network that he could have drawn from when doing his job search.
As he got into the sports law field and began to better understand his role at the company, he stated that on a day-to-day basis things are ever changing. some of the things that he does on a daily basis include:
Writing releases

Broadcasting the right issues at the right time

interacting with the front-office team
Ben said that strong writing skills was imperative for anyone interested in sports law. He said that the nice thing is that "law school teaches you to cut back on all the filler you learn to use in your day to day writing."
Ben also mentioned that if he was to go through law school again he would focus a little better on taking different electives and have an externship with a local sports team.
Ben Shotten is looking forward to the bright future that he has ahead of him, and he shared that for you to be successful in law school you should:
practice as many lawyering skills as possible while in law school
learn the professionalism of the law in law school
be true to yourself and what you want to do
never lose sight of your end goal
Did you like this interview? Are you interested in the field of sports law? Leave a comment below to let me know!
Are you a practicing lawyer? A law student? Would you like to be a guest on an upcoming episode of the Law School Insider? Send me an email at lawschoolinsider@cooley.edu