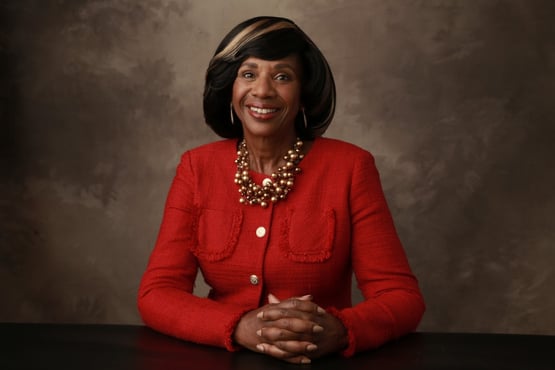 This week on the Law School Insider, a podcast brought to you by Western Michigan University Cooley Law School, we are bringing you a special presentation of a talk given at WMU Cooley Law School by past ABA President, Paulette Brown. Paulette Brown shares her thoughts on law school and law career success and this is an interview that you will not want to miss.
Paulette Brown became the first African-American woman to lead the American Bar Association (ABA) in August 2015. She is partner and co-chair of the Diversity and Inclusion Committee at the international law firm, Locke Lord LLP. She has held many positions throughout her career including in-house counsel to a number of Fortune 500 companies and as a municipal court judge. In private practice, she has specialized in all aspects of labor and employment and commercial litigation.
Brown has been recognized by the National Law Journal as one of "The 50 Most Influential Minority Lawyers in America" and by the New Jersey Law Journal as one of the "prominent women and minority attorneys in the State of New Jersey." She received the New Jersey Medal from the New Jersey State Bar Foundation and currently serves on its Board of Trustees. She has also repeatedly been named as a "New Jersey Super Lawyer" and by U.S. News as one of the Best Lawyers in America in the area of commercial litigation. In 2009, Brown was a recipient of the Spirit of Excellence Award from the ABA Commission on Racial and Ethnic Diversity in the Profession. In 2011, she was honored with the Margaret Brent Women Lawyers of Achievement Award by the ABA Commission on Women in the Profession. Brown, who served as president of the National Bar Association from 1993-1994, received that group's highest honor, The C. Francis Stradford Award, in 2015. Brown earned a J.D. at Seton Hall University School of Law and a B.A. at Howard University.
Read more about Paulette Brown's visit to WMU-Cooley Law School on the WMU-Cooley Law School Blog.
Did you like this interview? Do you have a question for Paulette Brown? Leave a comment below to let me know!

If you liked this interview please consider leaving a ranking and review on iTunes, as this helps others to find us as well.

Are you a practicing lawyer? A law student? Would you like to be a guest on an upcoming episode of the Law School Insider or do you have a topic you would like to hear about? Send me an email at lawschoolinsider@cooley.edu