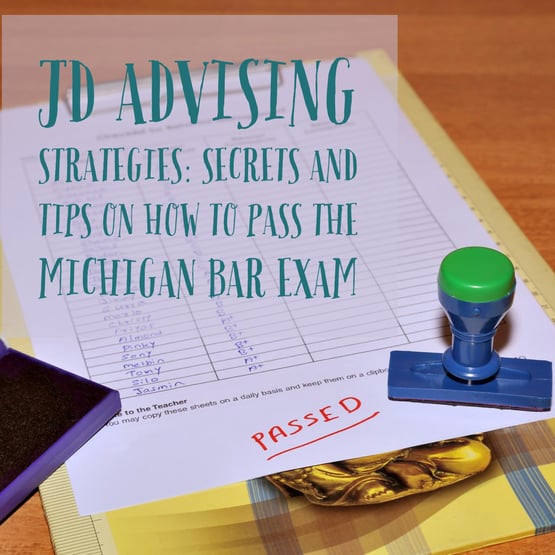 Welcome back to the Law School Insider, a podcast brought to you by Western Michigan University Cooley Law School. This week we are looking at the Michigan Bar Exam and what you need to do to pass on your first time taking the exam. We are bringing back Ashley Heidemann to talk about this topic. Ashley Heidemann is from JD Advising Strategies, a company in southeast Michigan that works with students to pass the LSAT, Bar Exam and more.
This is a presentation that was given at the Auburn Hills campus of WMU Cooley Law School. While the presentation was presented live within a classroom, below is the powerpoint that she provided for you to use as well.
Did you like this interview? Do you have a question for Ashley Heidemann? Leave a comment below to let me know!

If you liked this interview please consider leaving a ranking and review on iTunes, as this helps others to find us as well.

Are you a practicing lawyer? A law student? Would you like to be a guest on an upcoming episode of the Law School Insider or do you have a topic you would like to hear about? Send me an email at lawschoolinsider@cooley.edu