How To Make A Useful Law School Outline?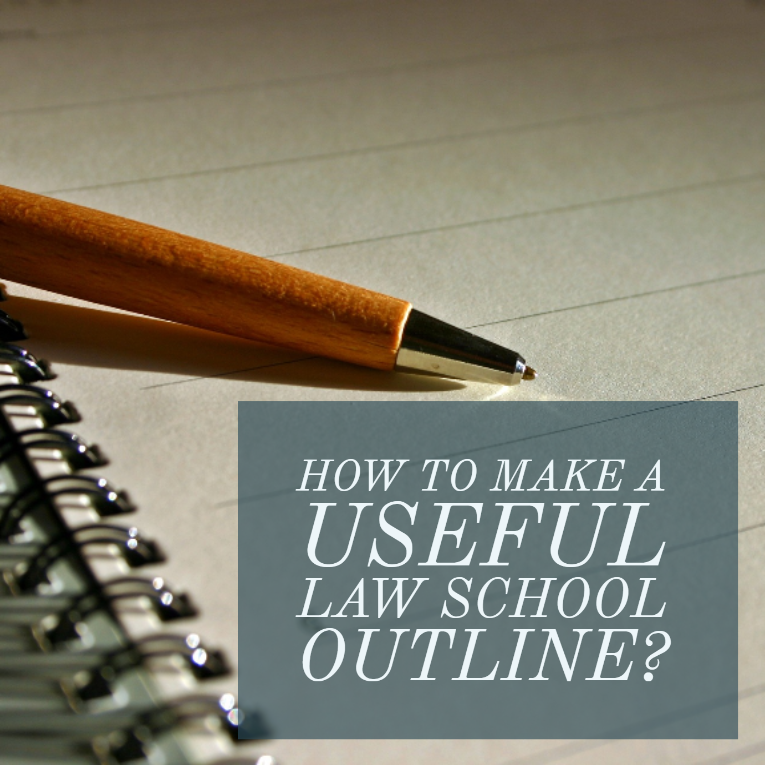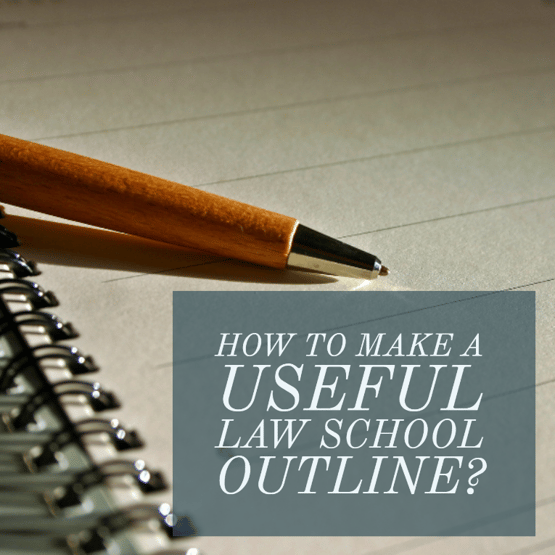 This week on the Law School Insider we bring you Linda Kisabeth, who is Professor at Western Michigan University Cooley Law School. She is joining us to talk about what you need to think aboutto create a successful law school outline and ultimately find success in the first term of law school and beyond.
The volume and material that you are experiencing in Law is different than anything else that you have experienced. To find success you have to assimilate and put information in a coherent order so you can
At the beginning of the course look at the class syllabus. The class will be broken down into larger areas. The sections that are paired off many times coincide within the textbook. You can look at this and then start to build out a skeletal outline of the areas and topics that you will pro
offer

acceptance

consideration

damages/remedies

Statute of frauds
The best outlines have small amounts of large scale topics. Think of the outline as a large file cabinet. You have to be able to file things away in an order that makes sense. If you have five areas like the above you can think about this and say, if I had a file cabinet for these five areas each of these areas might have their own "drawer."
Once you have your large scale organization taken care of you have to create a small scale organization. This is a way to take the larger scale areas and finding the areas that are pertinent within these areas. Thinking about the file cabinet metaphor, this would be the file folders within each drawer and it would include rules, statutes or other information that is pertinent to the large scale organization topics.
By setting up these large and small scale organization topics you can better study and understand the topics that are being shared with you.
Keep the large scale organization small. The small scale organization can be as large as you need it to be to understand the large scale organization.
There are some pitfalls that students sometimes fall into.
The first is organization of the outline.

Sometimes outlines are not detailed enough.

Some outlines are way too long (it would be very hard to memorize and learn from a 100 page outline).

Optimal is being somewhere in the middle.
There is no optimal page number for an outline. Instead you need to look at each course individually and see what you would need to best understand the information.
It is critical to build an outline yourself for each course. Purchasing an outline will not help you as you solidify your learning as you go through the coursework.
Attack outline - pairing down a larger outline to the rules only and allows you to memorize the information for the final exam.
All the professors you will meet have a different approach to outlines and whether they will meet with you on an outline. Get to know your professor and whether they will meet with you or not. If they will not there may be other academic resource professionals on staff that are also available to assist you with this process.
Professor Kisabeth stated that the faculty are there to help you primarily with the substantive material.
There are a lot of commercially prepared resources out there that you could look at before law school to see the content from a big picture lens prior to starting a course. However, once you start law school, make sure to create your own outline and not rely on the commercial outline to get you through the course.
Did you like this interview? Do you have a question for Linda Kisabeth? Leave a comment below to let me know!



If you liked this interview please consider leaving a ranking and review on iTunes, as this helps others to find us as well.

Are you a practicing lawyer? A law student? Would you like to be a guest on an upcoming episode of the Law School Insider or do you have a topic you would like to hear about? Send me an email at lawschoolinsider@cooley.edu