In today's episode we speak with Victor Flores who is the Assistant City Attorney for the City of McAllen, Texas and a graduate of Western Michigan University Cooley Law School. Victor spoke with me about his journey to become a lawyer and his transition from being in Military Service to full time law student, to now full-time lawyer.
Victor not only spoke about his transition from Military to law school but also shared some great insights into what it takes to be a success in your law school journey. As Victor mentioned, "When going to law school you have to anticipate things way beyond what normal people would plan for". This planning leads you to make good decisions on where you want to attend and ultimately what you want to focus on in your career. Victor stated "When considering a law school look for schools that offer a balance of and practicum components" which allow you to practice what you are learning and start making the connections and building the network that you need in your ultimate job search.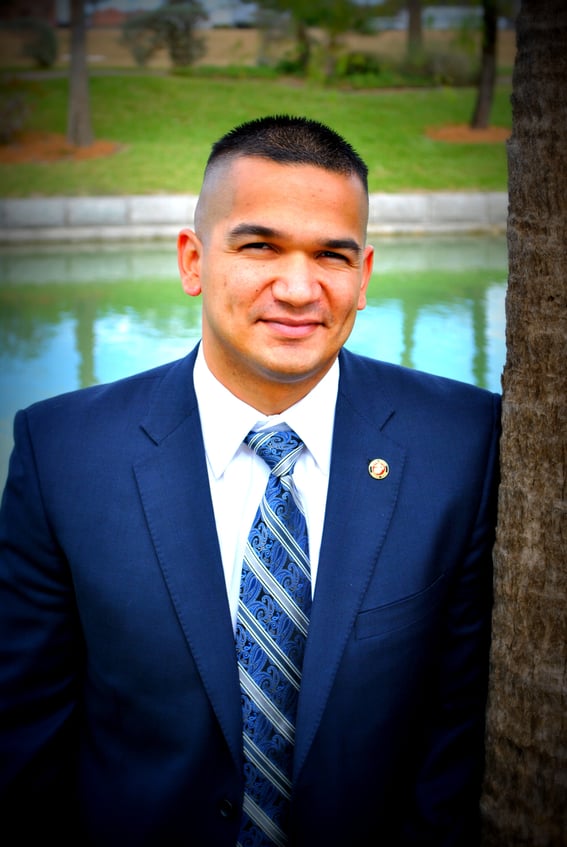 Victor also noted that students should "place more emphasis on participating more in law school, as through this you will learn skills you need to be successful later in your career" while also allowing you to stay engaged in the campus community and the broader legal community as well.
For other students like himself that might be making a transition from the military to law school he shared that you must "trust your abilities and maintain your focus" as law school allows people from this background to use the skills they learned in the military and partner this with "similar rules, structures and advocacy" in place to support their legal journey.
We had a great time talking with Victor, and he shared some sage advice for students that may similarly have had a military background to himself, or really for any student thinking about law school in general.
Did you like this interview? Leave a comment below to let me know!
Are you a practicing lawyer? A law student? Would you like to be a guest on an upcoming episode of the Law School Insider? Send me an email at lawschoolinsider@cooley.edu