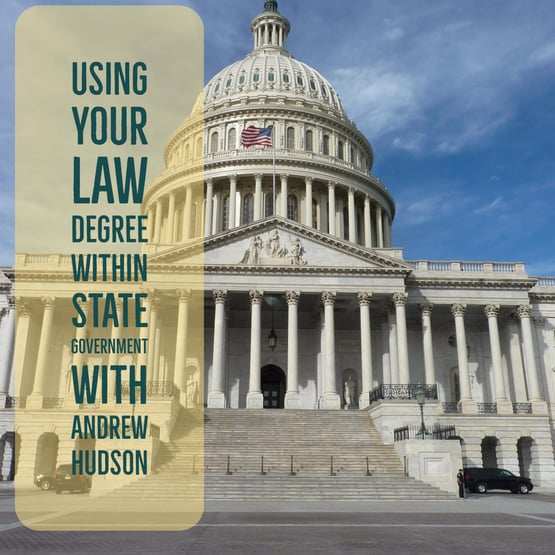 This week in the Law School Insider we are bringing you Andrew Hudson, Assistant Attorney General with the State of Michigan Attorney General's Office. Andrew Hudson is sharing his experience with us on working with a law degree within the state government. Andrew Hudson is an alumnus of Western Michigan University Cooley Law School.

Andrew Hudson stated that his interest in the law started with an interest in legal dramas, history, politics and more. All of this should have told him that a career in the law was the direction for him, but instead he became an elementary teacher at first and found that this was not his calling. He did not go to law school at first because he had a pre-conceived notion that lawyers had to have aggressive and type A personalities and he did not have such a personality.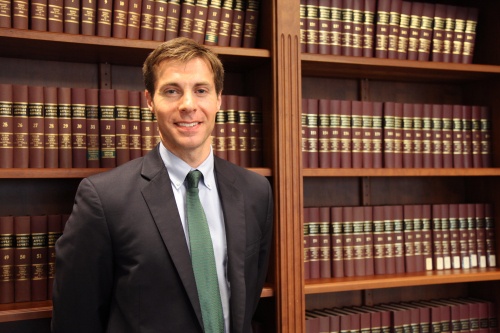 He finally did have a conversation with his own father about attending law school and his father was not surprised that he would have such an interest. Andrew Hudson studied for the Law School Admissions Test (LSAT) and then applied to WMU Cooley Law School and due to the generous scholarship he received he chose to attend.
When he entered law school he came in with an idea that he wanted to be an Assistant Prosecutor as he loved criminal law and the investigative side of things. He was able to get internships and extenships in this area along with pairing these experiences with courses and even competing in competitions that prepared him well for his current role.
Attending WMU Cooley Law School was a good fit for Andrew Hudson. He stated that because it was a large law school, he was able to develop his skills in a lot of different ways due to the resources that were available there. He was very involved in Mock Trial, and took the time to go to local courthouses to see what a person in this type of role would do and this, along with his externship solidified that this was the type of law that he wanted to practice.
Looking back on his law school experience Andrew Hudson stated that if he could go back he might have considered completing one of the dual-degree programs that WMU-Cooley offered at the time. He stated that knowing what he knows now about working in state government this type of dual degree would have opened his eyes to a lot of the policy work that he does on a daily basis now.
In asking Andrew Hudson what he loved most about his position, he stated that it was getting to know and understand the people that he is working with daily. This understanding comes with the building of the skill of relationship building and networking and it is something that Andrew Hudson said he started working on in law school. At WMU-Cooley Law School he took a client communication course which is a skills based course that requires that you understand how to work with individual clients. However, the role-playing and skills that you learn in that class he found to be very transferrable to other areas.
Did you like this interview? Do you have a question for Andrew Hudson? Leave a comment below to let me know!

If you liked this interview please consider leaving a ranking and review on iTunes, as this helps others to find us as well.

Are you a practicing lawyer? A law student? Would you like to be a guest on an upcoming episode of the Law School Insider or do you have a topic you would like to hear about? Send me an email at lawschoolinsider@cooley.edu