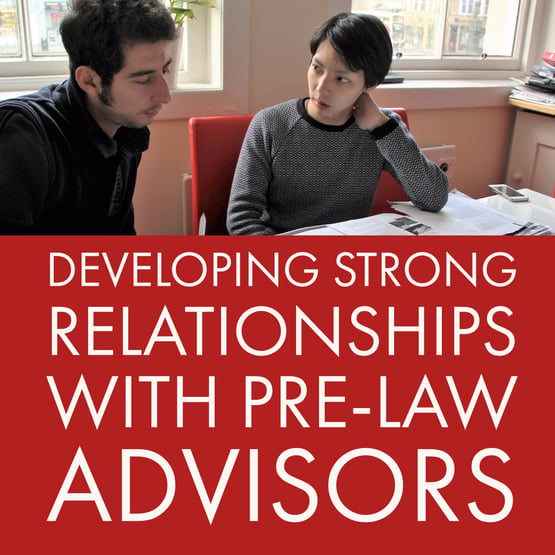 This week in the Law School Insider we are bringing you Christy Lee Cole, Director of the Romney Institute for Law and Public Policy at Adrian College. Christy is also the primary pre-law advisor at Adrian College and today she is sharing advice with all of you on developing strong relationships with pre-law advisors on your campus.
When you walk into the door of the pre-law advisor make sure that you go in and get to know your advisor. The more important thing that you should know is what kind of law you want to do. Bring your schedule with you as well. Talk about your interests in the law with your advisor and let them guide you on your path.
If you reach out via email the first thing that a pre-law advisor can help you with is provide you with resources. Reaching our early early is important.
Ask about when you should take the LSAT and/or resources to take the LSAT. Ask also about internships/externships that you
Take advantage of resources on your campus. Most campuses have a lot of different resources for students that wants to go to law school. Many universities will have test preparation services and may even be able to aid in the costs of taking the LSAT depending on the university. Christy Lee Cole mentioned that the students that she has worked with that have taken advantage of the resources score higher on the LSAT too.
If you are looking for other resources on LSAT resources
Make sure that you also find ways to informally meet with your advisor and take advantage of other group related pre-law meetings or even when your university may bring in other law schools to teach you things, take advantage of everything.
Do not be nervous about talking to your pre-law advisor. They are there to help you in getting into law school. It should be something that you look forward to. They are an asset for you, so be honest with them about your fears or challenges. They will al
One piece of advice that she would give to all of you is that you need to make sure that keep a focus on your end goal. If law school is this, have a real plan. Do not plan this on a whim, instead set up a plan for yourself for the future. Also, be thinking about getting your hands on a law school application to see what you would need to do to apply. If you need letters of recommendation, who would you ask? Are you making a good impression with your faculty and other staff on campus? By focusing on these steps you will be able to enjoy your time but also be prepared.
Did you like this interview? Do you have a question for Christy Lee Cole? Leave a comment below to let me know!

If you liked this interview please consider leaving a ranking and review on iTunes, as this helps others to find us as well.

Are you a practicing lawyer? A law student? Would you like to be a guest on an upcoming episode of the Law School Insider or do you have a topic you would like to hear about? Send me an email at lawschoolinsider@cooley.edu