With campuses in Michigan and Florida, WMU-Cooley Law School professors are available to speak with members of the media regarding various issues facing the nation's Nov. 3 elections. If you are interested in speaking with any of WMU-Cooley's legal experts, or securing their election night availability, please feel free to contact Tyler Lecceadone at SeyferthPR, the PR partner for WMU-Cooley Law School, at 616-776-3511 or email Lecceadone@seyferthpr.com
WMU-Cooley Constitutional Law Professors Brendan Beery and Devin Schindler, Associate Deans Michael McDaniel and Tracey Brame, and Criminal Law Professor and former Miami-Dade Judge Jeff Swartz are available leading up to, during and after the election to discuss issues that could affect the election, including, but not limited to:
The 12th Amendment of the Constitution, which provides the procedure for electing the president and vice president. The amendment replaced Article II, Section 1 in 1804 and put in place the current Electoral College.
The 14th Amendment's Equal Protection Clause, and how it was used by the Supreme Court in Bush v. Gore to decide the 2000 elections.
The Electoral College and Senate elections, and how over representation of the nation's rural areas affect democracy.
Voter rights laws, including voter intimidation.


---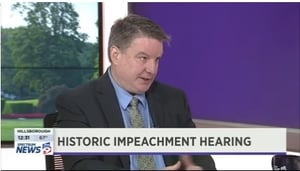 PROFESSOR BEERY teaches courses in Constitutional Law and has spoken to multiple media outlets on the topic of the U.S. Constitution and elections.
Clips: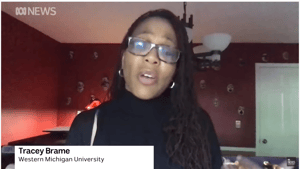 ASSOCIATE DEAN TRACEY BRAME founded WMU-Cooley's Access to Justice Clinic at the Grand Rapids campus in 2006, and currently runs the West Michigan Public Defender Clinic. Professor Brame also teaches Family Law, Race and the Supreme Court, and a Death Penalty Seminar. Brame served as a staff attorney for the Public Defender Services for the District of Columbia. While working with the Alabama Capital Resource Center, Brame helped prepare an argument for the U.S. Supreme Court and drafted racial justice legislation for the state of Alabama. She has spoken extensively to media outlets on multiple legal issues including race.
Clips: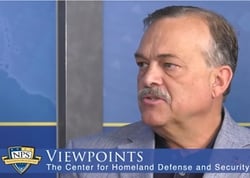 Associate Dean Michael McDaniel has extensive experience in all aspects of Constitutional Law. McDaniel most recently served as the Deputy Assistant Secretary for Homeland Defense Strategy, Prevention and Mission Assurance. His responsibilities included, supervision of the Department of Defense Critical Infrastructure Protection Program and Global Anti-Terrorism/Force Protection Policy. McDaniel has been a regular guest on FOX 2 in Detroit on issues surrounding national security and the presidency.
Clips: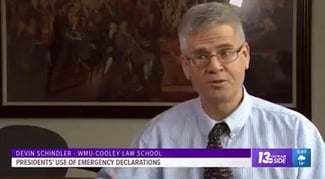 Professor Devin Schindler has spoken to numerous media outlets regarding matters of Constitutional Law and has served as a legal analyst on election night for the ABC affiliate in Grand Rapids, Michigan.
Clips:
---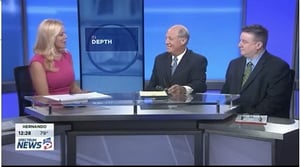 Professor Swartz was a judge for Miami-Dade County, Florida, from 1995-2005, where he presided over criminal and civil cases. Swartz has served as an election night analyst on network affiliates in Florida, where he has a keen understanding of voter turnout in each of Florida's counties. During his term as judge, Swartz served on a canvassing board for Florida's election.
Clips: